April 24, 2023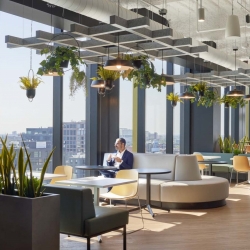 Older workers now make up a larger percentage of the workforce than they did two decades ago. Data from Legal and General and the Centre for Economic Research (Cebr) suggests that the number of over 50s in employment has increased by 36 percent in the last 20 years, with 47 percent of this age group predicted to be in employment by 2030. A combination of the increase in retirement age and rising costs of living have made it a necessity for individuals to stay in work longer. From a corporate perspective, the growing skills shortages in a range of sectors has also meant that employers are consistently seeking to attract and retain those in the latter stage of their professional career.
In fact, the UK Government is pushing ahead with its plans to encourage over 50s back into employment through a 'midlife MOT' as skills shortages continue to impact the economy. While financial incentives and skills development opportunities may play a role in this, the impact of the working environment itself is often overlooked.
It is all too easy to assume that this generation of the workforce has lived with the traditional office space for so long that they are less inclined to want to change their workspace. But if we look at what older workers (which in this instance we are classifying as those over 45) are actually saying, there is, in fact, an appetite for change.
What older workers want
In a study of 3,000 office workers across Europe, the Reluctant Returner, we found that those over the age of 45 had a real desire to network and engage with their peers in person once again. Almost half (45%) revealed that they missed the social aspects of the office while working remotely during the pandemic, suggesting that an office with a bar, café and break areas will appeal to this generation of the workforce.
That does not mean that older workers are solely driven by peer networking. When asked what they would change about their office as a priority, 23% stated that they want access to more private spaces. Given that many in this age group are likely to have the home office set up that allows them the privacy they need to work without distraction, and have spent over three years becoming accustomed to working in this way, these statistics are perhaps unsurprising. Clearly there is a need for a mixed environment that allows this demographic to work in whichever style best suits them at any given time.
It is, however, the facilities in the office itself that the over 45s appear to want greater access to. The majority of those in this age group (67%) would be more willing to head into the office if they were given free lunches while 57% want access to amenities such as gyms. When we consider that the pandemic was a time when many people paused to reflect on their work / life balance, it is perhaps understandable why those in the latter stages of their career want more from their office.
Flexible spaces for multi-generations
 While it may be the case that those in the older demographic are more influenced by free amenities and the ability to better socialise in the office, we cannot overlook the fact that they are just one of the five generations that the workspaces of today – and tomorrow – need to be designed for.
Each of the generations want something different from the office. Those early on in their careers are more influenced by being able to learn from their peers than those further along in their professional lives. Then, of course, there is the segment of the workforce that has caring responsibilities at home who, amongst other reasons, often come into the office to access private spaces for focused work without any distraction and background noise.
Now more than ever, the ability to be able to evolve how each space in the office is used on a regular basis is needed. Increasing and decreasing collaboration areas when needed by opening up walls or changing training spaces into bar areas when social events are being hosted are all ways to future-proof offices and ensure they appeal to different generations and different ways of working.
Structure and rigidity may have been the norm in previous interior designs where the only options for the office were either open plan spaces or segmented rooms. In today's world, however, this will not deliver what the workforce needs. What good looks like in a space today will also differ once retirement numbers increase again and emerging generations begin to account for a larger proportion of the workforce.
Grand redesigns of the workplace every time the workforce make-up changes are not feasible as this is happening at incredible speed. It is also important to recognise that every person has a unique personality and traits that go beyond the 'generational profile'. As such, there's surely no one-sized fits all solution when it comes to the design of the workplace experience. Creating spaces that ensure people feel – and are – at their best, and that flex and evolve seamlessly, is what will define an 'ageless' space.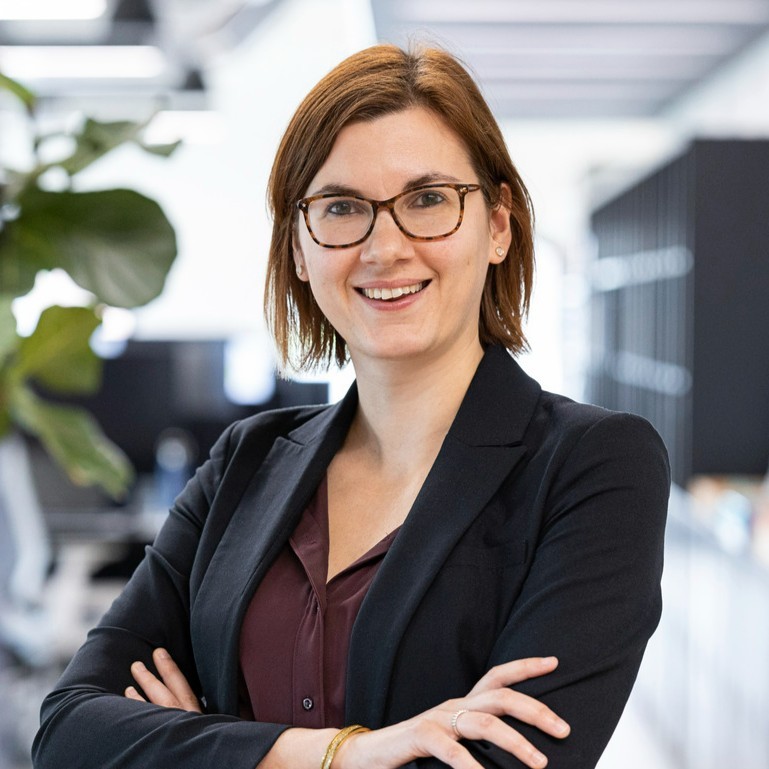 Julie Lecoq is an Associate, Workplace & Change Management Specialist with Unispace