February 2, 2016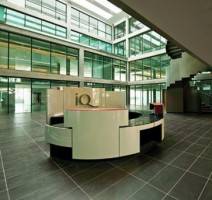 A near record £67.5 billion was invested in UK commercial property in 2015, making it the second strongest year on record and 46 per cent above the 10-year average, according to research from commercial property analysts CoStar Group. Momentum slowed sharply in the second half of the year, with investment down 19 per cent from the previous year. According to CoStar, this reflects the fact that investment activity has been especially strong over the previous 18 months and good opportunities are harder to find, but also that global economic and political uncertainty are impacting investment decisions. Nevertheless, 2015 was a strong year for the UK's Big Six regional cities. Office investment increased 16 per cent to £3.2 billion, which is the highest level since the recession and more than double the eight-year average. Foreign investors seeking standing assets and development opportunities underpinned much of this investment.
Foreign investment into the UK totalled a record £27.8 billion in 2015 a six per cent increase on 2014's £26.2 billion. International capital accounted for 45 per cent of the total volume of transactions, with investment into the UK being spearheaded by the US with a total of £11 billion. Investment into UK commercial real estate from the Middle East dropped dramatically by 62 per cent to £1.6 billion, the lowest level since 2012, largely attributed to the collapse in oil prices and the political uncertainty in the region. In contrast, Far Eastern investment increased by 62 per cent in 2015 to £6.4 billion as investors from Singapore and Hong Kong in particular flocked to the relative safe haven of the UK.
Richard Yorke, Director of Market Analytics, CoStar, said: "Despite it being a record year for international capital investing in UK commercial property, we have started to see signs that the market is slowing down. Total investment in the second half of 2015 was down 19 per cent compared to the second half of 2014. With 2016 beginning with severe stock market volatility, heightened worries about China's economy, falling oil and other commodity prices, and uncertainty about the UK's place in the European Union, total investment may continue to ebb."
Mark Stansfield, Senior Real Estate Analyst, CoStar, said: "The Big Six regional cities are attracting more and more attention, suggesting that investors have the money to spend and are seeing value outside of Central London. The political will behind the Northern Powerhouse has given the regions an additional shot in the arm as £3.2 billion, a rise of 16 per cent year on year, has been invested in the 'Big Six' office market in the last 12 months."
In terms of sector, offices dominated with £29.5 billion spent although this was a five percent drop from 2014. Overall, the three main property types; offices, retail, and industrial all experienced lower volumes, with the proportion of investment going into the retail sector well down on the eight-year average.
The largest deals of 2015 were led by portfolio deals which included Canada Pension Plan Investment Board's £1.1 billion acquisition of student accommodation run by Liberty Living; Lone Star's £1 billion purchase of the Project Laser portfolio from Moorfield Group and Apollo Global Asset Management's £951 million acquisition of LRG's hotel portfolio. Noteworthy foreign deals outside of London included Singaporean REIT Mapletree's £360 million triple-swoop on three prime office buildings in Aberdeen (main image), Bristol and Manchester, AEW Europe's £325 million purchase of the Bath Road campus in Slough, and Mauritian-based New Frontier Properties' £189 million acquisition of two shopping centres in Burton upon Trent and Middlesbrough.
On a region by region basis outside London, the South East and North West were the biggest recipients of foreign inflow with £1.4 billion and £0.8 billion invested respectively, with foreign investment in both regions trebling year on year. In terms of overall volumes, the North East experienced the biggest annual increase (32 per cent), with Wales up by 20 per cent. In contrast, investment into Scotland fell by 41 per cent.
Richard Yorke, continued: "2015 has been a buoyant year for UK commercial property investment. Yields have come in sharply making property increasingly expensive and difficult for investors to find value, especially in London where several key deals fell out of bed in the latter months of 2015 resulting in lower investment levels. In addition, the increasing global economic headwinds will likely impact investment, especially that originating from oil and commodity exporting nations. However, as the data shows, the UK still remains a highly attractive place for commercial property investment. Its scale and liquidity is hard to match. Although 2016 is likely to be a more challenging year, our clients report that investors will continue to target new opportunities in the Big Six and other regional cities."