February 8, 2013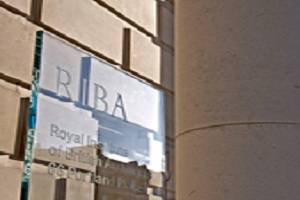 RIBA (The Royal Institute of British Architects) has restated its commitment to tackling inequality in architecture and the broader construction industry with the creation of a new diversity role. Jane Duncan, RIBA Vice President Practice and Profession has been appointed  RIBA Equality and Diversity Champion to lead a programme of renewed activity to investigate the current causes of inequality in the architecture profession and explore best practice with other occupations. Her appointment is aimed at giving senior support to the work already delivered through Architects for Change, the RIBA's Equality and Diversity Forum.
The RIBA's 2013/14 Equality and Diversity programme will see the investment in a two year detailed project into the current causes, problems and remedies to inequality in architecture and the broader construction industry.
Jane Duncan said:  "I am delighted that the RIBA has committed to a more detailed programme of activity in 2013/14 that includes a wide-ranging investigation into the current hurdles to equality and diversity in the construction industry, including lessons from other professions.
"Architecture needs to reflect and respond to society and our clients' needs. To ensure the success of our future, our profession needs to better understand the issues and their impact, take positive steps to drive out inequality, and ensure that we support, encourage and inspire the widest possible talent pool."
The programme for 2013/14 will start in March with 'Architecture Out' – a discussion event with Stonewall about the experiences of being gay in architecture – and continue with the roll-out of the Fluid mentoring scheme for women in architecture.
Added RIBA President Angela Brady: "It is great that Jane Duncan VP Practice is spearheading diversity and women in architecture, a subject close to my heart and experience. We need to continue to press the importance of diversity on our profession. It's great that AJ is continuing its wonderful campaign too. We need to ensure that women and the value they bring to all aspects of practice are included at all levels of practice and are re numerated accordingly."