October 30, 2014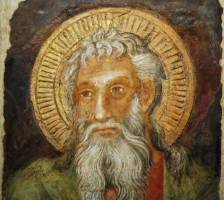 Companies with well defined and consistent ethical policies are both more stable and more commercially successful, according to a new report published this week by the Chartered Management Institute. Based on a self-reporting survey of 2,500 CMI members the study found that over a third (37 percent) of managers in growing companies rate their own ethics as high, compared to just 19 percent in businesses that are contracting, which suggests a correlation if not causation. Just under a third (29 percent) of managers rate their organisation's ethical standards as mediocre or poor. Senior managers also appear to have a more positive idea of their own organisation's ethical standards than those in more junior and front line roles. Nearly half (48 percent) of senior managers believe their organisation has excellent ethical behaviour, compared to just a fifth (22 percent) of junior managers.
The report concludes that senior managers need to close this perception gap, although its apparent assumption that it is junior managers who are mistaken about business ethics should be tested if not challenged.
The report also found differences in attitudes dependent on the size of the business and its sector. Only 23 percent of managers in large companies rate the ethics of their organisation as excellent, compared to 59 percent for smaller companies. In the public sector, only 20 per cent rate their organisation's ethics as excellent.
The report's lead author and visiting professor in organisational ethics at Cass Business School Roger Steare said: "Businesses reflect human groups in that the maximum number of people you can have effective relationships with is about 150 If your organisation is larger than that it's advisable to split it into sub-sections to maintain good ethical standards and working relationships."
The report also claims that one of the key drivers of performance is the standard of ethical leadership and management style. It found  a correlation between 'coaching, visionary and democratic' leadership styles and a high proportion of respondents (75 percent) who say their organisation's management is excellent compared to just 18 per cent for those organisations whose management style is defined as 'command and control'.
Ann Francke, chief executive of CMI, said: "When it comes to management and leadership in the 21st century, the truth is that who cares, wins. Ethics should be at the heart of every organisation's culture, whatever their size or sector, and this research shows clear connections to business performance. Every manager has a part to play: leading by example, making value-based decisions, and rewarding the right behaviour, not just results. If employers get the ethical culture right, they'll reap the rewards through better performance, stronger employee engagement and improved relationships with their customers."