February 26, 2020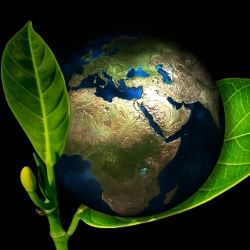 Three quarters of organisations say access to market opportunities is their key motivation for international expansion, according to a report. Businesses also named access to specialist skills as one of the main factors that influence their international growth ambitions (cited by 67 percent), alongside proximity to suppliers and resources (66 percent) and access to affordable labour (55 percent).
The HR Challenges of International Expansion report (registration required) by the Economist Intelligence Unit, commissioned by ADP, explores businesses' motivations and priorities and the challenges they face when expanding into new territories, based on a survey of 1,000 C-Suite and HR executives in 15 countries.
Commenting on the findings, ADP UK's Managing Director, Jeff Phipps said: "In an increasingly connected world, it is no surprise that international expansion is a significant focus for many growth-minded organisations. However, businesses must understand that international expansion is a marathon and not a sprint.
"Business expansion requires deep cultural and market understanding, therefore the ability to plan, manage and oversee the international workforce will make the difference between failure and success. This is particularly true for businesses that move into new markets to attract a new and specialist workforce."
In particular, "gaining a single view of employees can seem nearly impossible, leaving employers without a clear picture of their workforce", he warned. This creates the risk of businesses "losing touch with their best employees".
Other "growing pains" identified in the report are problems with retaining talent, ensuring employee satisfaction across cultures and maintaining regulatory compliance across borders.
Image by Gerd Altmann