July 23, 2013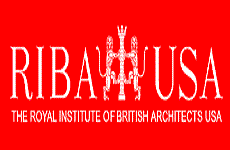 The Royal Institute of British Architects (RIBA) has signed a Memorandum of Understanding (MoU) with RIBA-USA, an international community of the RIBA operation in the USA. Speaking about the agreement, RIBA President Angela Brady said: "The RIBA welcomes and encourages members in communities that enhance and develop the RIBA's presence and help achieve its strategic aims in an international territory. Our agreement with RIBA-USA formalises a long and successful relationship. This is an exciting opportunity to further develop RIBA membership in the USA and advance the RIBA's purpose of championing better buildings, communities and the environment through architecture and our members."
The relationship between the RIBA and RIBA-USA has grown organically over nearly 18 years and the signed Memorandum of Understanding aims to reflect their close collaboration and partnership, and provides shared aims and principles.
RIBA-USA was founded by Tim Clark who launched its website in 1996, conducted polls to encourage participation and established its Board. Derek Bradford succeeded him in 2005 and Jonathan Wimpenny in 2009. It is now formally part of the network of RIBA communities from all over the world, including the UK branches.
These networks undertake activities that promote architecture and support architects working in partnership with local members, the RIBA's global community of members and co-professionals. RIBA-USA will benefit from use of the RIBA knowledge base, research, programmes and collections, and for grants to support their activities.
Jonathan Wimpenny, President RIBA-USA Board of Trustees, said:  "The benefits of this partnership are far reaching. RIBA now benefits from the many RIBA-USA competitions, lectures, exhibitions as well as providing a local platform for essential fundraising.
"Beyond this, collaboration with the AIA has resulted in a far-reaching international Continuing Education agreement (1997) and RIBA-USA is now regarded by UKTI as an essential network ready to assist in their various programmes across the United States. Portfolio reviews and guidance are also welcomed by UK students where RIBA-USA chapters give invaluable local advice, linking them to the many career opportunities in the United States."