July 14, 2022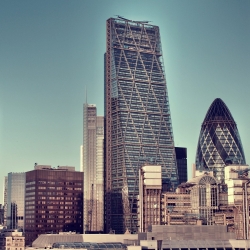 An analysis by Savills of Q2 2022 Prime Office Costs (SPOC) in global markets around the world suggests that inflation and supply chain issues are now feeding into office fit-out costs and keeping occupiers' net effective costs high in many cities around the world. Over the past year office fit-out costs have risen an average of 6 percent across the SPOC cities that have so far reported rises says Savills, although proportionally they remain a small part of overall costs compared to rents.
According to the firm, average office utilisation has risen to 59 percent across the markets surveyed, up from 49 percent in Q1 2022, the highest level since the pandemic, although there is significant geographic variation.
However, several markets are also seeing rising rents, especially for ESG compliant spaces, as occupier demand continues to support the prime end of the market. Savills highlights that this is especially prevalent in Paris, where competition for space has driven up face rents at the same time as fit-out costs have increased, with net effective costs to occupiers now standing at $105.61 per sq ft, almost level with those for downtown New York.
Paris is also the only SPOC market to see rent-free periods reduce in the last quarter. Other locations, including Asia Pacific cities such as Shanghai, Seoul and Ho Chi Minh, and key European cities including London, Madrid and Amsterdam, as well as Dubai, also saw headline rent rises over Q2, says Savills, although these were often driven by index-linked lease structures.
Hong Kong now sits at the top of Savills SPOC table, with the net effective cost to an occupier to take space in the city having surpassed that in London's West End, while Tokyo has moved from third place at the end of Q1 to fifth in Q2, allowing Midtown New York and the City of London to move up one position each into third and fourth place respectively.
Matthew Fitzgerald, director of Savills EMEA tenant advisory team, comments: "This is the first quarter where the vast majority of our key markets have not faced restrictions on the return to the office and when hybrid working trends have become established. Many occupiers have focused on creating inspiring, collaborative workspace to attract the best talent and in line with their commitments to sustainability. This has held demand for the best in class space, keeping rents high in this segment of the market, whilst inflationary pressure on fit-out and labour in many markets in Q2 have also added to overall costs.
"Looking ahead, the uncertainty around macro-economic events may lead to some occupiers treading more cautiously. But any tentativeness needs to be balanced against the fact that supply chains are long and construction increasingly expensive, with space in some markets taking 50 per cent longer to be delivered. While occupiers may want to delay decisions while they confirm their final working arrangements, the reality is that doing so they may face tighter timelines and more expensive estimates in the long run."