September 3, 2021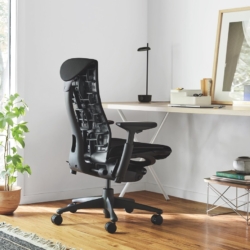 With a large number of firms now prepared to embrace a 'hybrid working' model, business leaders remain uncertain about how this may play out in practice according to a new report from Entrust called Securing the New Hybrid Workplace (registration). Respondents suggest that the most important challenges relate to the ongoing uncertainty about new Covid variants and the effect of hybrid working on security and productivity. As a result, while many are committed to changing their work culture, they are prepared to adapt their plans in response to any changing needs.
The survey of 1,500 business leaders and 1,500 general employees from ten countries sets out to better understand how workers from the manager level to the C-suite are preparing for a new hybrid workplace.
Key findings include:
Hybrid working is here to stay, but security concerns are high: The overwhelming majority of respondent companies are moving to a long-term hybrid workplace approach. In fact, 80 percent of leaders and 75 percent of employees said their company is currently using a hybrid model or is fully remote and considering a hybrid work model. But, 54 percent of employees reported up to six instances of lost productivity due to network access issues and leaders cite home internet security (21 percent) and leakage of sensitive company data (20 percent) among their top security challenges.
Visitor management is an in-office priority: Having a detailed record of who has been in and out of a company's office is a larger priority in 2021. 96 percent of business leaders and 93 percent of employees agree that it is important for their company to have a system in place that logs and tracks visitors who enter and exit the building when employees work in the office.
Home office data security presents new challenges: Businesses need to change their data security approach now that employees are more decentralized than ever before. However, while data security is a priority for leaders with 81 percent saying their company has offered employees training on it, only 61 percent of employees said their company offers this training, indicating a communication gap.
The report claims employers are leaning into a desire among employees for hybrid work options, with 68 percent saying they are considering hiring talent that resides in geographically diverse locations. For employers following this trend and hiring employees in a new, hybrid environment, there are several ways to improve and secure the onboarding process.
The study found business leaders are improving training methods (53 percent), rolling out new or improved collaboration tools (47 percent) and implementing mobile ID issuance for remote employees. Furthermore, leaders are taking steps to maintain internal security as they incorporate a hybrid model, with 51 percent rolling out one-time password technology, 40 percent utilizing biometric authentication and 36 percent using mobile identity verification, citing the desire to stay ahead of hackers and protect their internal data.
A global view
While the report takes a global look at the top trends of hybrid work, some individual countries presented data that is particularly intriguing. Some top findings of key international trends and takeaways include:
65 percent of employers in Japan say they have offered data security training for the hybrid work model, but only 36 percent of employees agree, indicating a potential gap in communication or training execution.
Businesses in Saudi Arabia (89 percent) and the United Arab Emirates (87 percent) are by far the most willing to consider hiring talent that resides anywhere in the world. Businesses in the United States and Singapore are the next most likely to hire talent anywhere in the world, both with 73 percent of leaders indicating they would be willing to hire global talent.
Businesses in Indonesia are particularly likely to implement cutting-edge security technologies into their business practices, with 75 percent of employers saying they have utilized one-time passwords and 69 percent indicating they utilize biometric authentication.
Of the countries surveyed, respondents from Germany indicated the lowest productivity impact due to network access or login delays with 49 percent reporting that they have never had an issue, and 27 percent reporting only 1-3 incidents. By comparison, in the United Kingdom, only 25 percent reported no issues, with 34 percent reporting 1-3 incidents.