June 16, 2021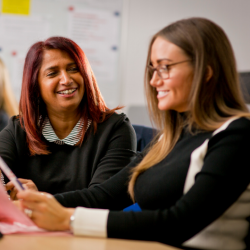 The events of the past 16 months have focussed attention on how we best bring people together to work, collaborate and learn from each other. That is why workplace occupancy and collaboration technology specialist Jooxter has curated a new webinar to help firms understand the challenges and opportunities they have in the new era of dispersed collaborative work. The webinar will explore how they can best bring people together, offer them a world class workplace experience and achieve great results. A panel of experts will discuss the evolution of hybrid working and how to create a team culture for better collaboration.
The webinar, which takes place on the 22nd June has an expert panel that includes Tim Allen, Director of Workplace at Aberley, Stella Cavinenc, Digital Workplace Experience Consultant and Fabien Girerd, CEO of Jooxter, and will be moderated by Olga Lazko, Managing Director at Jooxter.
This month, Jooxter has also launched its Essential Collaboration Pack to help companies bring employees together in the new era of hybrid working.
The new collaboration tool is based on client feedback gathered from professional services and banking firms across Europe during the pandemic and gives leaders and employees the visibility, flexibility and autonomy to share their work location whether in the office, working from home or in a co-working space.
Employees will be able to see in real-time who else is in the office and manage their schedules accordingly. This is particularly helpful for team leaders who want to reconnect with their team and plan projects as well as check levels of engagement and wellbeing.
People can also use Jooxter's app to book a desk or space for a meeting. And by using a simple check-in / check-out feature, whereby people flash a QR code once at their desk or in a meeting room, they can also notify the system that they've arrived and when they leave.
To register for the webinar, please visit How to lead the best team culture