April 4, 2019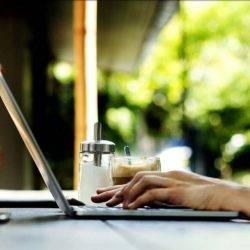 A new, nationwide study released today, has revealed over a quarter (28 percent) of Britons feel their phone or social media addiction is actively stopping them living life to the full, with as many as 83 percent saying they are desperate to spend more time in the real world, according to the report commissioned by the photographic tech company Popsa.
According to the study, 77 percent of us now spend at least three hours online every day, with one in ten spending as much as ten hours a day in an online world. And the effects of this digital overload mean seven in ten believe this is causing them to feel depressed or unfulfilled.
As many as 80 percent of Brits are hoping for a digital backlash, with the majority (90 percent) admitting real life experiences make them much happier and more fulfilled than online ones.
Some of the ways Brits are currently trying to embrace the real world are by cooking from recipe books (37 percent), buying and reading more books, magazines and newspapers (32 percent) and choosing to meet up with friends in person rather than chatting online (31 percent).
A further 22 percent of the 2,000 Brits polled by Popsa, said they notice a marked improvement with their relationships when they make the effort to spend less time staring at their screen. Over two thirds (69 percent) of people are determined to cut down on the time they spend online, while a quarter are already starting to spend more time in the real world.
Regionally, the biggest digital detoxes are happening in Belfast, with 88 percent making a conscious effort to spend less time online, Leicester (87 percent) and Bristol (85 percent).
Two thirds of those who took part in the study said they were tired of the transient nature of things like Snapchat and Instagram, with around one in five millennials (20 percent) saying they are going back to printing photos to frame and display in their house because they value something tangible that they can look at every day. One in eight of those polled felt it was sad that we now take pictures for the sake of it rather than to really treasure memories.
Liam Houghton, CEO & Founder of photographic tech company, Popsa, which commissioned the study, said: "We've noticed a significant increase in young people not only printing images from their social platforms, but also now physically printing screenshots in a bid to turn something that was meant to be transient, into a tactile object that exists forever in the real world."
The photo printing app analysed 1.4 million social images uploaded to the Popsa Platform, which revealed a 25 percent increase in the number of people printing SnapChats, Instagram Stories, WhatsApp and other screenshots (between 2016-2018).
_________________________________________________