January 15, 2013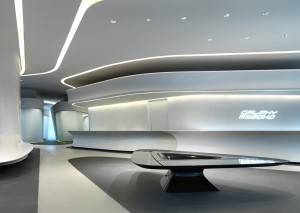 The Design Museum has announced the contenders for the sixth annual Designs of the Year. They include the best designs from around the world in the last 12 months across seven categories: Architecture, Digital, Fashion, Furniture, Graphics, Product and Transport. Selected by a panel of distinguished nominators, the awards compile the most original and exciting designs, prototypes and designers in the world today – brought together in a Design Museum exhibition from 20 March – 7 July 2013.
Consisting of over 90 nominations, this year's contest include the celebrated Olympic Cauldron by Heatherwick Studio; Western Europe's tallest building – The Shard designed by Renzo Piano; the boutique boat-shaped hotel room – A Room for London by David Kohn Architects; The Louis Vuitton collection by Yayoi Kusama; and the award-winning Exhibition Road by Dixon Jones, which integrates vehicle and foot traffic with its rejection of boundaries between pavement and road. Microsoft's Windows phone 8 has claimed the only mobile phone nomination. The Digital category also includes the latest Gov.uk website.
Zaha Hadid earns two nominations this year for the Galaxy Soho building in Beijing and the Liquid Glacial Table, which resembles running water. Forty years after his death, architect Louis Kahn has won a nomination for New York's Four Freedoms Park which was finally completed at the end of 2012. The successful Barbican installation Rain Room by Random International, which produced queues of over three hours has received a nomination, and the venue's Bauhaus exhibition is recognised for its graphics by APFEL.
The exhibition featuring all the nominations will open 20 March 2013 with the winners from each category and one overall winner to be announced in April. Last year the prestigious award was won by design studio BarberOsgerby for the London 2012 Olympic Torch.
To view the entire shortlist click here.