January 24, 2013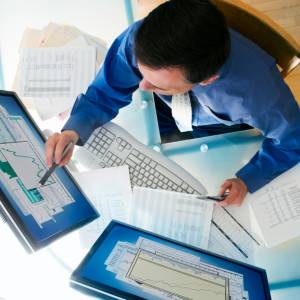 Employee health is being put at risk in the workplace, a new report has revealed, with a majority of those polled in a recent survey saying they would score their office 55% in terms of smart computer use. According to the survey of 2,000 employees by energy and performance expert energiseYou, just over a quarter (30%) believe that their working environment is correctly designed for computer users, with for instance comfortable lighting levels. 37% complained of suffering from tension headaches or migraines and 66% experienced tension or feeling pain in their neck, back and shoulders.
Oliver Gray Managing Director of energiseYou commented: "With so many people failing to follow healthy computer practices, it's no surprise that organisations experience such high musculo-skeletal related sickness absence rates."
"It is a legal requirement for organisations to carry out workstation assessments but still many employers fail to do so. Not only are these employers falling foul of the law but their people are far more likely to suffer with poor health related problems, such as back problems, repetitive strain injuries (RSI) and headaches.
"By training employees to use their computer smartly organisations have a real opportunity to reduce musculo-skeletal related sickness absence and improve the health, energy and performance of their staff."
The research of over 2,000 employees finds:
• Just 30% say that their working environment is suitable e.g. comfortable lighting levels
• Less than half say they stretch their neck, back and shoulders at least once during the working day
• 37% suffer from tension headaches or migraines
• 66% have tension or feel pain in their neck, back and shoulders
• Only 50% they take regular breaks from their computer
• Only 30% eat lunch away from their computer/desk
• Over 50% have a TV or computer/laptop in their bedroom
Gray adds, "Most people's habits mean they are using technology non-stop from the minute they open their eyes to the minute they close them at night. This over stimulation of mind and body can drain energy and cause poor health, such as sleep problems and mental health fatigue."