July 4, 2017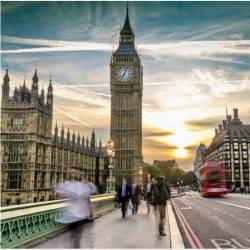 A shortage of people with the right skills has cost companies more than £2 billion over the past year, despite employment being at a record high, according to the latest findings of The Open University Business Barometer. The study of hundreds of employers found that the majority of businesses have had to pay as much as £527 million above the market rate to recruit skilled workers. At small and medium-sized companies, the average salary increase amounted to £4,150 per recruit. At larger groups, it stood at £5,575. Companies said that they also had faced increased recruitment costs, including paying temporary staff to fill the gap while suitable candidates were found. Nine out of ten said that they had struggled to recruit people with the right skills.
The survey found that those in work were reluctant to move jobs because of continued uncertainty over the decision to leave the European Union, while lack of clarity about future immigration rules was putting off some EU nationals from taking up roles in Britain.
The study also found that the recruitment process is taking longer for three quarters (75 percent) of employers – an average of one month and 24 days more than expected – which means many will have incurred additional costs in the form of recruitment fees and hiring temporary staff, estimated to be at least £1.7 billion.
Talented workers with strong skill sets are in high demand, and are now able to command a higher salary. More than half (56 percent) of businesses had to increase the salary on offer for a role well above market rate to get the skills they required in the last 12 months, with the average increase amounting to a hefty £4,150 per hire for SMEs and £5,575 per higher for larger organisations.
Managerial roles are proving particularly difficult to fill, with one in five struggling to hire both senior managers (21 percent) and mid-level managers (19 percent), and more than two in five (43 percent) finding candidates lack management skills. At the same time, around half (47 percent) of employers say that they are struggling to attract talent with the right IT skills, despite the crucial role digital skills play in the UK economy.
Many employers (53 percent) were unable to find a candidate with the required skill set and chose to hire at a lower level as a result. More than half (53 percent) are using training to boost these new employees' skills and to bring them up to the level required for the role.
Over the next year, employers are planning to change the type of training they offer to their staff, with the number of organisations in England offering apprenticeships expected to nearly double from 31 per cent, to 59 per cent – most likely as a result of the new apprenticeship levy, introduced in April. Just over half (52 percent) of employers in England expect the levy to reduce the skills gap in the next year, with three in five (62 percent) viewing it as an opportunity for their organisation.
Despite this positivity from organisations, seven in 10 (69 percent) businesses believe they will struggle to hire people with the right skills in the next 12 months, implying certain skills may take longer to build. With three in five (58 percent) employers saying the skills shortage has damaged their organisation, it is important that they ensure their training programmes provide their staff with the skills they require, in a way that allows them to put their new knowledge into practice in the workplace as soon as possible.
Steve Hill, External Engagement Director at The Open University, said: "The UK challenge of finding talent with the right skills means that businesses need to look at recruitment, development and retention differently. Now faced with a shrinking talent pool, exacerbated by the uncertainties of Brexit, it is more important that employers invest in developing their workforce.
"Organisations need an agile workforce that can embrace change and meet new challenges. The cost of the skills gap to the UK economy shows it must become a business and government priority to build the skills and capabilities of each individual through investing in talent at all levels. The Open University has a number of offerings, such as degree apprenticeships, which help to future-proof UK businesses and enable lifelong learning, as well as enabling greater social mobility by increasing opportunities."
The full findings of the report will be presented to MPs and Peers at an event in the Houses of Parliament on 11 July.