August 17, 2021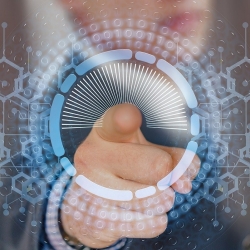 Are you considering a change in career paths? One sector that you may wish to strongly consider is the security industry. Whether a retail store, office block, or nightlife venue, most businesses will usually require security personnel. Therefore, this is an industry where there is always demand for new staff. Working in security careers can be thrilling, challenging and rewarding. There should be no doubting the fact that every day offers something completely different. Choosing a job that suits you is no simple decision with several different security career paths that you can go down.

Stage Events Security is a specialist security company based in the UK that deals with various security services for UK businesses. The team at Stage has years of experience in event security, festival security, door supervision, mobile patrols, and much more. In this article, as industry experts, Stage Security will detail the best career choices for security personnel. They will also look at the benefits of working in security and explain the sector's core purpose.
The Core Purpose of Security
So first and foremost, what does working in security involve? At its core, security is about protecting people, property and company assets. Your working environment will often change, but the core will largely remain the same. For instance, you may be guarding a festival site one day and a warehouse the next, but the priority will not change. That priority is to safeguard people and businesses against a wide range of risks.
Security takes place across multiple industries, and it is up to businesses to decide whether they require a solution or not. This decision is usually determined based on the size of the company and the level of risk involved. Certain situations, such as public-facing environments and significant events, will typically require security.
As a security officer, you will be involved in various duties. Tasks will often include patrolling, securing and checking premises. The role may also include monitoring CCTV footage to spot suspicious activity or identify criminals. The aim of a security guard is to prevent and deter crime as much as it is to apprehend criminals and aid in legal proceedings. Roles can also include supervising entry and exit to a venue or protecting high-profile locations such as airports. Security personnel must defend against any type of scenarios caused by people, such as thefts, riots, assaults, terrorism and vandalism, but natural hazards like fires and floods cannot be ignored.
Why Choose to Work in Security?
If it isn't already clear, security can be a very challenging industry with a lot on the line. However, there are several exhilarating benefits that make the job highly rewarding. Your number one priority is to make people feel safe and comfortable. You will be making a big difference to the world, and when people are grateful for your presence and actions, there is no better feeling.
There are many variables involved when working in a security role, from different industries and companies to interacting with different people and scenarios, making it perfect for people who love spontaneity. With high demand, the industry offers strong employability, and there won't be any worries of it dying out or being replaced – robots, thankfully, won't be taking over! If flexibility matters to you, then a security career is certainly something to consider. Security is a 24/7 job, and therefore, the industry offers flexible hours and patterns to suit. Whether you prefer night or day, there will be an ideal position open for you. Likewise, if you want a second job or have other life commitments such as children or education, you will have no trouble finding a part-time solution.
Being a security guard will improve several of your skills, including customer service, observation, first aid, and fire prevention. Due to the physical demands of the job, you will also be keeping in good shape. Most security firms will train you on the job and help you achieve the necessary qualifications. Security guards are trusted, vetted and have considerable powers to help them keep people safe. Finally, a career in security can lead to excellent opportunities down the road, such as protecting VIPs or joining a police force.
A Selection of the Best Security Careers
Now that we've explained the ins and outs of working in security, including the benefits, it's time to get to the exciting bit. The career paths that you can head towards! Here is a selection of just some of the best security career choices that you can consider.
Door Supervisors
One of the best ways to get your foot in the security sector is to become a door supervisor. This entry-level position is sometimes called venue security and focuses on keeping venues secure and customers safe. As a front-of-house role, supervisors play an essential part in enforcing who can enter a pub, nightclub or bar. Door supervisors will prevent troublemakers or minors from gaining access and check for unauthorised items such as drugs or weapons.
Event Security
Event security is a very exciting career choice to pursue. This is a wide-ranging position that will involve everything from checking tickets and crowd management to search & response, VIP protection and incident de-escalation. Events are attended by thousands of people and will typically include live concerts, festivals, sporting occasions, conferences, and so on.
Retail Guard
We've all seen them as we visit our local supermarket or high street shops, but rarely do we stop and think about the crucial role that they play. Retail guards are based at retail premises, where they will patrol the shop and look out for criminal activity or other risks. Guards act as a deterrent against crime and prevent thieves from stealing stock or customer belongings.
Mobile Patrols
Business premises, such as offices and warehouses, are usually left vacant at night as soon as staff call it a day and head home. This is where mobile patrols security comes into use. As a mobile patrol guard, you will provide a visible presence and routinely check the area for activity. It can be an uneventful role, but nonetheless an important one for deterring trespassers.
Cyber Security Analyst
Security is not just about physical security at workplaces, venues or events. In the modern digital world, it's more important than ever that businesses and people are protected against cyber threats. Risks include identity theft, hacks, private data breaches, and DDos attacks. A cyber security analyst is there to protect networks from criminals, evaluate threats and enhance the company's network security.
Main image by Gerd Altmann