October 10, 2017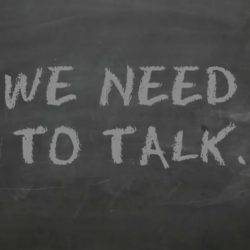 In recent years we have made huge strides in moving discussions around mental health into the public arena. Celebrities such as Cara Delevingne, Ryan Reynolds, Gwyneth Paltrow and Brad Pitt have all come forward to share personal stories of their struggle with mental health problems.  The Duke and Duchess of Cambridge and Prince Harry have also championed mental health awareness through the Heads Together campaign, a charity that aims to help people feel more comfortable with their everyday mental wellbeing and offer practical tools to help support their friends and family. The campaign rose to prominence in the media as the 2017 Virgin Money London Marathon Charity of the Year.
The stigma around this complex and sensitive subject is also shifting in the workplace, where employees are speaking out in support of mental health issues to great effect. Olark is a US-based tech company.  One of its employees, Madalyn Parker, recently made a brave decision to explain her absence from work by highlighting her own focus on mental health. Rather than the standard out of office email, Parker simply wrote, "I'm taking today and tomorrow to focus on my mental health. Hopefully I'll be back next week refreshed and back to 100%."
The company's CEO, Ben Congleton, got involved. Not only did he praise her for setting such a remarkable example, he thanked her for reminding him of the importance of using sick days for mental health and by her actions helping to remove the stigma associated with mental health. Considering that in the UK alone mental health issues were the reason for 15.8 million sick days last year, it was a pivotal moment that this story gained so much traction. The exchange garnered so much attention on social media that Congleton decided to write a post for Medium, an online publishing platform, in which he further elaborated on the necessity of normalising mental health issues, particularly in the workplace.
Thankfully, Congleton is not alone in voicing his concern. In March this year, the Institute of Directors (IoD) launched a mental health in the workplace campaign and created a mental health hub to help business leaders promote and nurture good mental health in the workplace. This has a particular focus on opening up the conversation for small and medium-sized businesses, which often lack the resources of larger corporate organisations to address their employees' mental health. Additionally, more than 450 employers – ranging from FTSE 100 companies to leading retailers and local authorities – have signed an Employer Pledge vowing to change how we act about mental health in the workplace and to help employees feel more supported.
No one is immune to mental health problems. Mental health issues can permeate all levels of an organisation.  In 2011, Antonio Horta-Osorio, chief executive of Lloyds Banking Group, made news headlines after signing off work due to stress and "extreme fatigue". Initially, his departure prompted controversy.  The bank's shares prices dropped almost immediately. Both the financial services industry and top management levels recoiled at the idea of exposure of this nature. Investors and even the government – which had a large stake in the business – wondered about the impact and if, or when, he would return.  Horta-Onsorio returned "a beaming picture of health" and Lloyds has gone from strength to strength.  Giving the following advice, he said, "The message to people working in the City or anywhere else where they are under extreme pressure and suffering, with the benefit of hindsight, is to seek professional help immediately."
Examples of how companies are demonstrating their commitment vary. The restaurant chain, Pizza Hut, has included the introduction of an internal social network called No Shame that encourages discussion of mental health, along with a 24-hour helpline. This offers staff advice on anything from anxiety and addictions to relationships, dieting and fitness.
Despite increased focus and efforts, we are still a long way from regarding or treating mental and physiological health as the same. The impact of Madalyn Parker's email shows that in the workplace, this divide is perhaps even more apparent. The 2016 comprehensive assessment of workplace mental health in the UK found that, although 60% of board members and senior managers believe their organisation supports people with mental health issues, only 11% have previously discussed a mental health problem with their line manager. 86% said they would think twice before offering to help a colleague whose mental health they were concerned about.
As stories like Madalyn Parker's become more commonplace, some of the secrecy that shrouds the issue of mental health in the workplace will begin to lift. Organisations need to have the appropriate policies and training in place to support employees. In addition to bringing the issues out of the shade, we must also take calculated steps to ensure that once in the spotlight, individuals have access to the help and support they need.
__________________________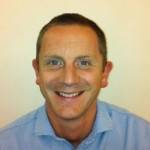 Liam Butler is VP, Corporate Sales, SumTotal, EMEA