January 17, 2020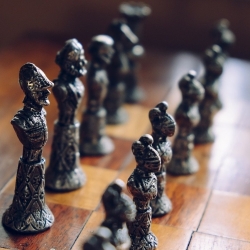 Cass Business School and Slack have published new research into the nature future of teamwork which identifies the relationships between team alignment and execution, drivers for competitive advantage, and the role of new workplace technologies. It suggests that teams are the fundamental building blocks of modern organisations but their role in delivering better outcomes for an organisation is still undervalued.
The report builds on Professor Feng Li's three decades of research experience and distills its findings into a new management concept, "Team to Market".
"Improving team performance and their seamless integration is the new battleground for competitive advantage," claims Professor Li. "There is no shortage of guidelines on how to create the dream team. However, despite over half a century's research and experimentation on teams and teamwork, building teams that consistently deliver superior performance remains a hit-or-miss affair. This report advances the notion of Team to Market to help business leaders and knowledge workers create and maintain high performance teams in the digital age."
Factors impacting teamwork 
The Team to Market report claims that while almost 100 percent of leading businesses today use team-based structures (up from under 20 percent in 1980) little consensus exists on what makes effective teamwork. This is despite 50 percent of worker's time being spent on collaboration and over 20,000 academic publications being published per year, since 2017, investigating teamwork.
However, the report identifies several key factors impacting team performance which must be considered by business leaders, including:
Size and Structure
Cognitive Load
Range of Responsibilities
Team Chemistry and Cohesion
Team Technologies
Beyond this, the report found that the nature of the economy has changed radically, meaning the success of any team is now dependent on smart use of technology and the most valuable resource of our time – information.
"Team to Market should be distinguished from another popular concept – "Time to Market", which refers to the length of time between a product being conceived and it being available for sale," said Professor Li." Time to Market is important in industries where products are outmoded quickly or for first-of-a-kind products. However, by treating time as the "north star metric" to drive performance, other important metrics – such as quality, cost, customer experience and so forth – are often compromised. After all, time is an arbitrary measure which needs to be balanced with other metrics. In contrast, Team to Market empowers the team to balance multiple metrics holistically based on changing circumstances and emerging intelligence in order to maximise results and business impact."
The psychology and technology of successful teamwork 
Professor Li further unearthed findings into the psychology of high-performance teams, showing that businesses looking to unlock the benefits of a Team to Market approach must aim to meet three key psychological criteria:
Chemistry between team members
Trust between team members and leadership
A meaningful attachment between the team members and the work they are doing
However, psychology is just one aspect of a modern team and the report notes that approaches must take into account that virtual work has become the new normal, with people working flexibly from dispersed locations, often involved in multiple teams and interacting through technology.
Collaboration technologies, and channel-based communication was found to be growing, and crucially, enabling teams to work and build relationships together effectively, whether remotely or in the same location. Benefits of such technologies were found to include:
Integration with a growing set of apps, (the average enterprise uses over 1,000 different software apps) business processes and third-party software and the ability to build custom tools
A rich permanent, searchable record of knowledge
Fluidity and flexibility in evolving, disbanding or updating teams at speed