May 29, 2018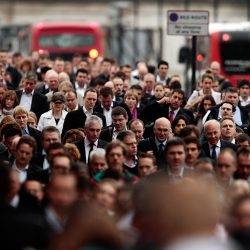 Demand for commercial office space in central London has remained above the long-term average, with the amount of space under offer increasing, though the level of supply in the West End has continued to decline, according to the latest figures from Savills. Take-up in April reached 275,473 sq ft across 24 transactions, bringing take-up for the first four months of the year to 1.3m sq ft. The volume of transactions to complete over the month was the lowest for April in five years but overall year-to-date take-up still remained up on the long-term average for this period by 13 percent. The Insurance and Financial sector accounted for a 58 percent share of take-up. One of the most notable was at 2 St James's Market, where Varde Partners completed on the 2nd and 3rd floors. The Extraction & Utilities sector followed behind with 21 percent, while the Tech & Media sector slipped back into third place with a 16 percent market share. However, Tech & Media remains top of sector take-up for the year so far, accounting for 36 percent of year-to-date take-up.
The largest transaction to complete was at 18-19 Hanover Square, W1, with KKR taking a pre-let of the 5th to 8th floors (57,200 sq ft), on a 15-year lease. April also saw LEK Consulting take the 3rd floor (39,794 sq ft) at Nova South, SW1 on confidential terms. An additional 190,800 sq ft of current supply went under offer, bringing the total amount under offer to 965,594 sq ft, 61 percent up on the long-term average. Over a quarter of space under offer is to Serviced Office Providers.
The amount of office space under offer in the development pipeline also increased to 729,700 sq ft at the end of April. This brought the total amount of space under offer to 1.6m sq ft. The majority of space under offer, around 40 percent of this total, is in the King's Cross sub-market.
Supply continued to decline and at the end of April stood at 4.58m sq ft, down from 4.67m sq ft at the end of March, equating to a vacancy rate of 3.8 percent. With the vacancy rate once again down 10 bps on the previous month, supply continues to slowly drift further away from the long-term average of 4.5 percent. 6.5m sq ft of new and extensively refurbished space is scheduled for delivery between 2019 and the end of 2021. Almost a quarter (24 percent) of this has already been pre-let and further pre-letting activity is expected this year.