December 20, 2016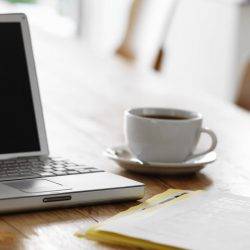 New research from My Family Care and global recruitment firm Hydrogen claims that when compared with all other industries, the technology sector has the most number of employees taking advantage of flexible working practices. Over four in five (81 percent) of employees who work in tech say they work flexibly to some degree – around 15 percent higher than the average of 66 percent and over half of the 265 people surveyed said they worked remotely at least one day last week – 18 percent higher than the average for all employees. The research also claims that people who work in tech put a high value on flexible working when considering a job offer, with 88 percent of professionals considering it to be more important than other benefits like private healthcare insurance, enhanced pension scheme or commission or bonuses.
Similarly almost two thirds (60 percent) said they would rather have flexible working in lieu of a 5 percent salary increase and half (50 percent) said they would trade a 10 percent salary rise for flexible working.
Ben Black, Director of My Family Care says: "Thanks to the nature of their work and the ever-increasing development of technology, those who work in tech are able to work remotely and flexibly which is a fantastic way to improve your work/life balance and ensure your staff are engaged.  The top benefit was revealed as being able to spend more time with family or a partner, closely followed by increased productivity – highlighting that it really is a win-win situation for both employer and employee.  It is fantastic to see so many enlightened technology firms who embrace the concept of flexible working."
However, despite the best efforts of many employers in the industry, many aren't doing enough to highlight their flexible working benefits at interview stage.  Only half (51 percent)[6] of employees were aware of flexible working options before they started their job and over a fifth (21 percent) of those who work in tech are still not confident about approaching their employers to discuss flexible working[7].
Richard Stevenson, manager of the Technology practice at Hydrogen says: "Despite the fact that many tech companies enable their staff to work flexibly, it's actually quite rare that they want to advertise this when they're hiring which means they're really missing a trick.  We find that the onus tends to be on the job seeker to ask about flexible working practices, rather than the employer actively promoting it which could of course set them apart from one of their competitors in the battle for talent.  While the tech sector is clearly leading the way when it comes to flexible working, there is still so much employers can do to really fully benefit."