October 13, 2020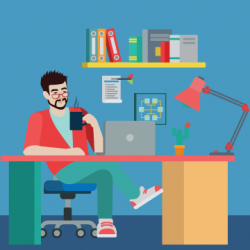 New research by digital staffing platform Coople, claims temporary work is set to surge as more than a quarter of firms (27 percent) in the UK reconsider the role agency workers have in their business. Currently, just one in six firms (15 percent) rely on a flexible workforce, with 1.5m temporary employees in the UK.
The figures, also suggest that a fifth (20 percent) of respondents said they plan to implement a headcount freeze over the next 12 months, while almost a fifth (19 percent) said they plan to reduce hours.
The new reliance on agency workers is grounded in inability to effectively plan for the business long-term, due to constantly shifting market conditions as a result of the COVID-19 epidemic. On average, half of respondents (50 percent) state the situation has led to profits slightly or significantly declining. The number of respondents who do not utilise agency workers and reported losses was almost double that of the respondents who do hire them (63 percent v 39 percent), suggesting short term work can alleviate some financial pressures.
"It is important firms recognise the value their flexible workforce brings."
Despite recognition that companies will have to rely on agency workers in the coming months, almost half (50 percent) of management heads and HR leaders who currently hire them do not understand the rights and benefits flexible workers are entitled to. This drops again to one in four (25 percent) of management teams who have not hired agency workers yet.
The biggest gaps in knowledge were around pay and holiday with over a third (35 percent) believing agency workers aren't eligible for holiday pay and slightly fewer (30 percent) believing casual workers aren't eligible for the minimum wage.
Kit Glover, UK MD at Coople, said: "With so many priorities competing for the attention of CEOs and HR teams at such a demanding time, it's natural less is known of more irregular members of the workforce. With the surge in casual workers that's expected; it is important firms recognise the value their flexible workforce brings in terms of added flexibility and financial results."