April 8, 2019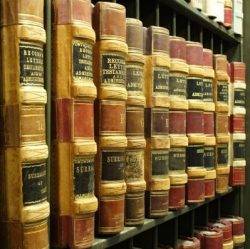 This year is set to be a busy year for HR and employment law. From post-Brexit immigration rule changes and gender pay gap reporting, to age discrimination at work, employers are faced with amended employment laws and new deadlines for their organisation to meet. These are ten important areas of the law that HR professionals and business owners need to be aware of.
1) Increase in National Minimum Wage rates
The National Minimum Wage (NMW) increase in April 2019:
• £4.35 per hour for workers aged under 18 who are no longer of compulsory school age;
• £6.15 per hour for workers aged between 18 and 21;
• £7.70 per hour for workers aged between 21 and 25;
• £8.21 per hour for workers aged over 25.
The hourly apprentice rate has also increased to £3.90 per hour.
2) Increased statutory family and sick pay rates
From 7 April 2019, statutory maternity, paternity, adoption and shared parental pay increased to £148.68 per week. The weekly rate for statutory sick pay also increased to £94.25.
3) Auto-enrolment contributions
The minimum contributions for auto-enrolment pension schemes will increase for both employers and employees. Currently, employers must contribute a minimum of 2% of an eligible worker's gross salary to their pension pot and the worker must contribute 3% themselves. Under the new requirements, employers and employees will now have to contribute a minimum of 3% and 5%.
4) Payslips
From 6 April 2019, the legal right to an itemised payslip was extended from employees to those recognised as being 'workers'. Best practice will be for employers to ensure all engaged by the business are given wage slips to avoid any issues. Employers will now also be required to include the total number of hours worked on payslips for those whose wages vary depending on how much time they have worked.
5) Settled Status for EU nationals
If your business comprises European workers living in the UK, they will be able to apply for settled status, allowing them to remain indefinitely in the UK following the end of the Brexit transition period in 2021.
To be granted settled status individuals must be able to prove they have been living in the UK for five years by the date of application. Those who do not meet this requirement can apply for temporary status, allowing them to remain until they have accrued enough residency to be granted settled status.
Do ensure that you are providing enough information to your workforce about this so they can research their own position or seek support from you as their employer.
6) Gender Pay Gap Reporting
Private organisations with 250 or more employees were again required to publish their gender pay gap figures on the 4 April. You will recall that employers have already published their figures but this time around, there was scrutiny against 2018 figures to see whether businesses have actively taken steps to address and reduce any significant pay disparity.
The reports must be published on the business' website as well as on the www.gov.uk site, accompanied by a written statement confirming their accuracy and signed by a senior person as prescribed by the regulations.
7) Employment Tribunal compensation
Annually, compensation limits are increased usually in line with the retail price index. From April 2019, the following compensation caps will increase:
• The cap on unfair dismissal compensation will increase to £86,444;
• The statutory redundancy payment will increase to £15,750;
• The maximum amount of a 'weeks pay' will increase to £525
8) Parental bereavement leave and pay
From April 2020, a right will be introduced for bereaved parents to take paid time off work. The current proposals allow bereaved parents to take leave as a two-week period, two separate periods of one week, or as a single week. They have 56 weeks from the date of their child's death to take leave. Whilst the introduction of this is a year away, business owners should start preparing for it during 2019 and look at introducing a policy to deal with such an unfortunate event.
9) New mums to receive greater protection from redundancy
This consultation, which closes in April, proposes that the current legal protection against redundancy for pregnant women and new mothers on maternity leave is extended to continue for up to six months after they return to work. The consultation also proposes that this protection is also in place for those returning from adoption and shared parental leave.
10) New guidance against age discrimination at work
The number of older workers across our working population is steadily increasing with those over 50 representing nearly a third of the UK workforce. ACAS have issued new guidance for employers which provides clear and important advice for on how to comply with the Equality Act 2010 and work to stamp out age discrimination in the workplace.
___________________________________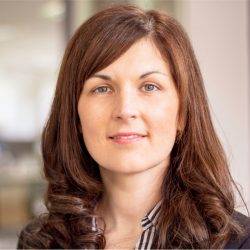 Hayley Marles is Senior Associate specialising in employment legislation at at DAS Law