February 10, 2021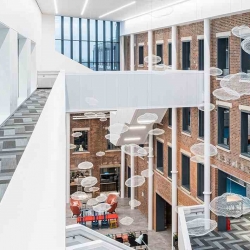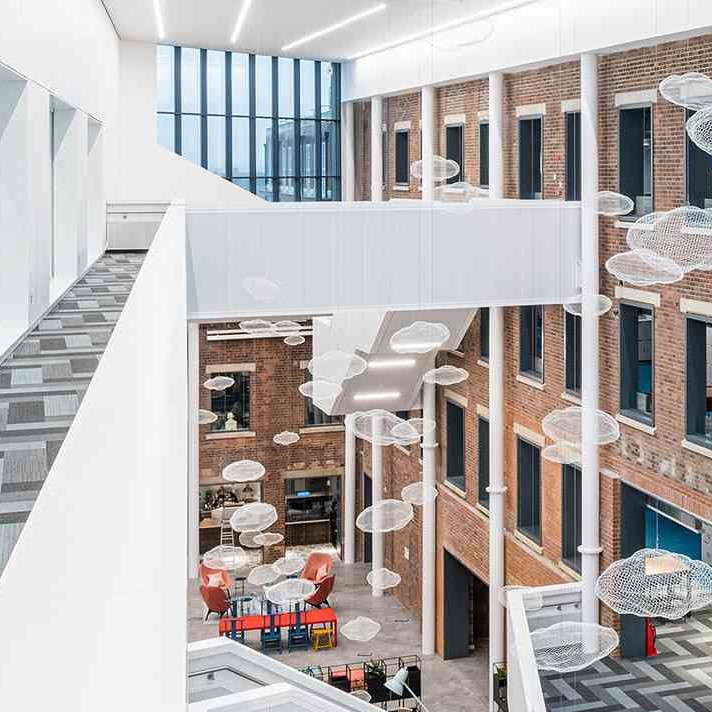 We've been talking to our clients a lot over the last eighteen months, informing and educating them about when upcoming green legislation might come into force and what that will mean for the construction industry. So, it's with interest that we saw the UK government unveil its ten point green plan in mid-November that reflected our predictions to date. The hope is that this route to a green industrial revolution will have a game-changing impact, similar to the positive effect on people and places the original industrial revolution had some 260 years earlier.
Covering clean energy, transport, nature and technology, it is a crucial part of the UK's 2050 climate change commitments. Using £12 billion's worth of government investment, it is hoped the plan will be catalyst for three times that amount being invested by the private sector.
At the same time, there is also a desire to achieve one of the phrases of the moment: 'levelling up'. In this instance, it means bringing prosperity through creating green jobs to the industrial heartlands outside of the south east: in the north west, the Humber, West Midlands, Scotland and Wales, just as the development of steam power, chemical manufacturing, iron production and coal mining revolutionised life there over two centuries ago.
It's now clear that a large number of organisation are keen to diversify and welcome the government's green plan. To them, its launch is an encouraging catalyst for change. For others, it might well prove a wake-up call. The plan laid out the future plans for the likes of electric renewables, nuclear and hydrogen in order to mitigate the use of gas as the single key element we rely on to power our homes and businesses.
New attitudes
While its reputation suffered in previous decades, now nuclear power has recently had some good PR with the announcement that a consortium led by Rolls Royce plans to build 16 mini-nuclear plants in the UK, creating 6000 new jobs in the Midlands and the North over the next five years. Offshore wind is also on the government's agenda with a target to quadruple what we do already to achieve a total of 40GW by 2030, supporting up to 60,000 jobs. Harnessing hydrogen is another option, with a view to enabling an entire town to be heated by hydrogen by the end of the 2020s. At the same time, the government is aiming to become a world leader in carbon capture, aiming to remove 10MT of carbon dioxide by 2030.
There needs to be a joined-up approach to make commercial buildings such as offices, schools and hospitals greener
These steps are part of advancing along the net zero carbon pathway and to showcase the UK's commitment in the run up to the international climate summit in Glasgow in 2021. The pathway begins with to reducing loads through eliminating gas usage, embracing renewable technologies, reducing carbon and looking at offsetting remaining carbon. There is currently a consultation to evolve the energy performance certification (EPC) scheme from the minimum standard of an E rating, to tighten energy efficient standards. One option is to raise the minimum EPC rating to B by 2030, which is the preferred trajectory, or raise the minimum to C. The preferred route can be achieved incrementally by aiming for D by 2025, C by 2026 and then B by 2030.
There needs to be a joined-up approach to make commercial buildings such as offices, schools and hospitals greener while also considering our homes, down to what's powering the usage of our individual TVs, kettles and microwaves at the same time. There is a target to install a total of 600,000 heat pumps every year by 2028. For whichever types of building, both regulated and operational energy need to be considered.
Transport is a major area covered by the green plan too. The Jet Zero Council, a public/private partnership will look at developing greener aviation and aerospace technologies with the goal of eventually delivering zero-emission planes and ships. This impacts the construction industry not only in terms of sourcing goods and services but also business trips.
Electric vehicles have had their fair share of the headlines recently. The green plan aims to accelerate both the manufacture of vehicles by backing bases in the West Midlands, the North East and North Wales and also improving the infrastructure needed to support the vehicles. Investing in zero-emission public transport and encouraging more people to walk or cycle is also part of the plan. And when it comes to cycling, we need to make sure that all the storage and ancillary facilities such as showers that are being designed into new buildings are actually going to be used.
Underpinning this is, of course, the need to innovate to make the City of London the world's centre of green finance, with financial mechanisms supporting the government's in achieving its green plan ambitions.
Image: Scott Brownrigg's design and fit-out of the Reckitt Benckiser Science and Innovation Centre