September 15, 2020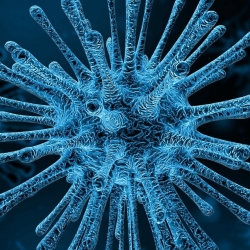 Businesses are now encouraging employees back to working in the office. Should employers be using regular Covid-19 testing as part of their processes to reassure staff that doing so is safe? The government is advocating more regular testing and the use of mobile testing as a way to ensure that businesses stay open even if there is a local lockdown in the area where the business trades.
Some employers are imposing a condition before employees can work in the workplace that they must take a test to confirm that they are not infected with Covid-19. But is this realistic for all businesses? There are things businesses should be aware of if they are considering taking this step.
The cost of testing will be prohibitive for many employers, as private testing costs on average £100 per unit.
Only the wealthiest companies or those with small but highly paid and profitable workforces can afford this. Businesses such as Formula One, the Premier League and some city firms, including private equity firms, are now using private testing. The government is investing in developing cheaper tests, that should produce results for a third of the costs. But even if costs do reduce, many businesses will still not be able to afford it. A government subsidy to meet the cost of regular workplace testing will be needed.
Frequency and privacy
The usual frequency for testing is once a week. Employees are asked either to complete a home test or, in some cases, attend a private clinic. They cannot return to the workplace until the test results are known. Inevitably, if an employee has become infected during the period between tests s/he will have attended the workplace in that period, potentially infecting other colleagues. Testing does not eliminate the risk of infection completely.
Employers cannot usually require employees to undertake health testing, it may be possible to require them to do so
One important question we hear often is whether employees can object to taking a test on grounds that this infringes their rights under Data Protection Legislation? The data protection framework doesn't prevent employers from taking steps to keep their staff safe. Although, employers cannot usually require employees to undertake health testing, it may be possible to require them to do so. If employees are performing roles that are key to the business, testing is likely to be justified.
Employers must be careful how they use the test results. If an employee tests positive, then employers must take steps to preserve the anonymity of that employee to avoid an inadvertent disclosure of the fact that s/he is infected. These steps are needed to ensure compliance with Data Protection legislation. Some staff must be notified that a colleague has become infected. Only those who need to know should be informed and when notifying others, the identity of the staff member must not be revealed.
A tiered system?
If the test result is positive, or is wrong, employers will be required to rely on other steps they have taken to maintain the health and safety of employees. It's important to maintain records of staff who have attended work on a particular day, to impose restrictions on areas where staff work and to limit the team they work with. Anyone who is known to have worked alongside the infected staff member should be asked to self-isolate for 14 days to safeguard others in the workforce.
Don't neglect the other elements of your Covid-19 Risk Assessment. Using testing is only one element of a business' return to work plan. Every business is required to undertake a Covid-19 Risk Assessment setting out the steps it follows to ensure the safety of employees in the workplace.  Employers must still ensure that staff are not complacent and that they adhere to all other required measures to minimise the risk of infection – such as enforcing social distancing where possible, wearing masks and regular hand washing.
If regular testing becomes expected, or even mandatory, many employers will be forced to allocate their budget for testing to those whose role cannot be performed at home. This could result in a scenario where many desk-based senior managers remain working at home while their teams are in the workplace. An incredibly detrimental step for many businesses.
Covid-19 testing is a helpful tool for employers to ensure the safety of those employees who are now working in the workplace. But employers who decide to implement testing shouldn't be lulled into a false sense of security. They must still ensure that they comply with those steps outlined in their Covid-19 Risk Assessment to ensure the safety of their employees. Testing is only one element businesses should take to protect employees.