January 26, 2023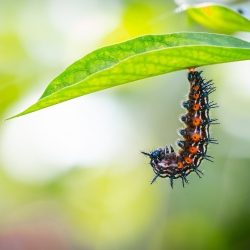 The news last year that the M&S flagship Orchard House store on Oxford Street in London was to be demolished to make way for a new mixed-use development of shops, offices, restaurants and a gym sparked a very British sort of debate about the pros and cons of retrofit and refurbishment. This is M&S after all. It may not be the cultural touchstone it once was but it remains an institution. But the debate was also about some things you might expect right now, including the ongoing deterioration of Oxford Street, the loss of a landmark building (and an art deco one at that) and the suitability of the ten-storey, mixed-use development that was to replace it.
But it wasn't all about identity and heritage. In June of 2022, the government called in the plans that had previously been approved by Westminster City Council to look at a wider range of factors including the case for a sustainable retrofit of the existing building. On this score, the claims by the retailer and the council to be environmentally friendly while planning for a new building have been challenged by campaigners and commentators.
Writing in The Observer in October, Catherine Bennet said: "Even if the scheme were not ugly, its cost in carbon emissions would still, as expert witnesses and protesters have shown, be environmentally irresponsible and a terrible precedent. M&S could, had it chosen to live by its earlier pronouncements on sustainability ("because there is no plan B"), have gone for a comprehensive retrofit. Instead, the demolition and new build is expected to release just under 40,000 tonnes of CO? – authorised by a council that had declared a climate emergency. Not just incompatible with government commitments on net zero, the scheme is also strikingly at odds, customers have noticed, with company effusions that were only "reinvigorated" in 2021.
This is part of a wider debate about the comparative environmental performance of new and refurbished buildings and the pendulum seems to be swing in favour of the latter, for all of the compromises that come with a retrofit.
And it's a global trend. A 2022 survey by the US architects trade body the AIA concluded that "for the first time in 20 years, renovation has overtaken new construction in architectural billings in the US."
Fit for the future
The proponents of a retrofit-first approach even include some property firms. A report in late 2022 from JLL called Retrofitting Buildings to be Future-Fit suggests that for many buildings, meeting 2050 decarbonization targets put forward in the Paris Climate Agreement is grounded in retrofitting current spaces. Changing customer appetites on the matter mean such buildings can also garner higher rents, reduce financial risk and generate higher occupancy rates and tenant satisfaction.
The report also claims that "retrofitting buildings to be more energy efficient will also require owners and occupiers to deepen relationships and form new business models to gain the significant value they both have when investing in sustainability."
According to the report's authors, retrofitting rates need to rise significantly to meet decarbonisation targets. An estimated US $3 trillion will be required in the office sector alone to meet these targets.
Speaking at the launch of a UK Green Building Council report on retrofitting later in the year, JLL's Head of UK Net Zero Design Consulting, David Bownass said: "Demand for sustainable space is surging, with occupiers driving towards net zero targets and investors responding to market expectations and increasing regulation – not only to avoid 'brown discount' and risk of stranded assets, but increasingly acknowledging the need to act to secure a global sustainable future. Collaboration across the sector is now key to drive towards this common purpose.  JLL estimates that, to meet global emissions standards by 2050, the rate at which we're repurposing our commercial building stock needs to increase to around 5 percent annually. In the UK, this means that the pace of office redevelopment needs to at least double from levels seen over the last ten years, while delivering a step change to achieve the 59 percent reduction in energy use needed by 2050."
Higher standards
This echoes calls in an earlier report from PWC and the Urban Land Institute which declared that for investors, existing buildings that need capital expenditure to make them more energy efficient, present both the biggest challenge, and the biggest opportunity.
The real estate outlook report from March 2022 claims that "there is a growing understanding in real estate of the role embodied carbon plays in the overall carbon emissions of a building — the carbon emitted in the creation and transportation of the materials needed to build it, and during the demolition process. Creating a new super-green building is almost never the greenest option because of the carbon emitted demolishing what was there previously and creating the new building."
This is now an urgent consideration. From 2025, every commercial building in the UK will require an energy performance certificate (EPC) which rates its energy efficiency from grade A to G. The Government is seeking to strengthen these standards and has proposed that all commercial properties being let have a minimum EPC rating of at least 'B' by 2030 and is considering a possible interim requirement of level 'C' by 2027. Buildings which fail to meet these new standards would require owners and landlords of commercial buildings to upgrade their stock.
The drive for higher standards across commercial buildings is to address the urgent need to increase the pace at which we are retrofitting the UK's commercial real estate. UKGBC's analysis claims that aligning the UK built environment with the Paris Agreement will require energy consumption across commercial buildings to be reduced by 59 percent by 2050.