June 20, 2023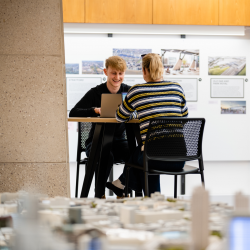 I recently received a copy of the book Office Shock by 'prominent futurists' Bob Johansen, Joseph Press and Christine Bullen. Described as a guide to creating better futures for working and living, the book imagines the future of work and the workplace. While reading a passage aimed at leaders, I was suddenly aware that a number of the words were simultaneously being spoken aloud in the background. There was a break in the cricket I had been watching that morning (cricket has a few of these breaks!) and the England captain, Ben Stokes, was being interviewed about his own leadership style.
Surreally, much of the language he was using was not dissimilar to that used by the futurists – and the language we use when talking about the workplace. I shut the book and listened as the England captain spoke of clarity, smart thinking, ownership, teamwork, empowerment, belonging…and it struck me that, if you don't have a good workpalce guide to hand, just find that Ben Stokes interview on YouTube and simply replace the word player with colleague, skipper with line manager and googly with wrong'un (that last one's just a little joke for the cricket fans out there!).
I knew Ben Stokes was a top player and great captain. I just didn't realise he was also a futurist!
Enjoy the new digital edition of Works Magazine.
INSIDE
NOTICEBOARD
We start with a selection of newsworthy stories, including a couple of exciting dispatches from our friends in the North.
FREDDIE'S FAB 5
Our product authority, Freddie Steele, searches out the market's most innovative new products.
PROJECT: NLA GUILDHALL
We take a look at the fantastic new home of New London Architecture – the capital's 'built environment community'.
REVIEW: SDC FORUM
A look back at the Sustainable Design Collective's inaugural forum and awards.
PROJECT: STOPFORD HOUSE
Not only is Stockport Council's home already a double award winner, it now has the honour of featuring in Works!
REVIEW: CDW
We bring you all the sights, sounds and news from the London design district's three-day festival.
UMBRELLA @ CDW
We join forces with Umbrella for a panel session about how to tangibly create a sustainable workplace.
ANDREU WORLD @ CDW
We partner with Andreu World for a panel discussion on the subject of Designing Wellbeing at Work.
THE SUNDOWNER
It's time for a drink – this time in the company of BDG's Matt Jackson and Tom Helliwell.
OUT OF OFFICE
Having been constantly asked when we're going to launch the 'Works Awards', we offer up a few reasons