June 20, 2023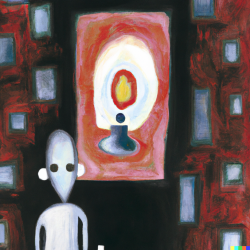 A new survey of 600 UK human resources (HR) managers and directors suggests they will need three years to be ready for the impact of AI on the workplace – yet 99 percent believe artificial intelligence (AI) will deliver benefits. Almost 40 percent said it would take a minimum of three years before they were prepared for the impact of AI on their roles, and fewer than one in six (15 percent) said they would be fully prepared for the potential impact of AI on the workforce within the year. To integrate AI, nearly 40 percent were investing in their tech teams, while 35.5 percent were already trialling AI in their businesses.
The survey commissioned by consultancy YOHO Workplace Strategy also asked the respondents which jobs would be most impacted by AI. IT and technology jobs were at the top of the list (27 percent), followed by finance and accounting (23 percent), customer services and support (22 percent), sales and marketing (22 percent) and healthcare and media (21 percent).
The survey also claims that the top five concerns about AI in the workplace, include a lack of human interaction (30 percent), over-dependence on technology (30 percent), technical issues (29 percent), ethical considerations (29 percent), and security and privacy concerns (29 percent). The types of benefits expected by respondents were an even split between improvements in decision support (32 percent), productivity and efficiency (30 percent), automation of routine tasks (30 percent), increases in innovation and creativity (30 percent), and better allocation of resources and time management (29 percent).
Varying responses from different age groups were also revealed. The biggest concerns among 18 to 34-year-old senior executives were AI's potential to reduce human interaction and increase company dependence on technology (36.4 percent). Whereas amongst those aged 35 to 55 and over, the biggest fear was over security and privacy (29 percent) The vast majority (82.5 percent) of HR execs surveyed felt they were either aware or fully aware of the potential impact of AI on the jobs market, with more than a third (36.92 percent) anticipating more benefits than drawbacks.