April 2, 2019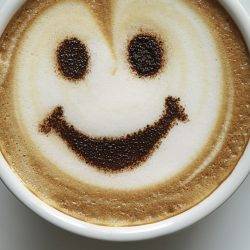 According to a new study from the Centre for Economics and Business Research (CEBR) think tank, the so-called 'flat white sector' is now the most important driver of the UK economy. Consisting of the digital and creative businesses that cluster around areas like Silicon Roundabout in north-east London, the term has been coined by Douglas McWilliams, deputy chairman at the CEBR to reflect the way startups can apparently save on property costs by working out of coffee shops. McWilliams claims that the flat white economy contributed 14.4 per cent of gross value added (GVA) to the UK in 2018, making it more important than traditional sectors such as manufacturing, mining and utilities on that measure.
The CEBR says that it has been tracking the growth of the sector for a number of years and  that it had expanded from 8.7 per cent of  the economic indicator GVA in 2013 and 13.3 per cent in 2016.
McWilliams, a former chief economist at IBM UK, said: "One of the most important parts of the sector is the digital marketing that results from the UK's remarkably high share of online consumers' and other expenditure."
The 'flat white economy' covers disciplines such as computer programming, creative, arts and entertainment and scientific research and development, as well as advertising, market research and telecommunications. The CEBR cautions that the measures of GVA do not take account of the supply chains that make industrial sectors more lilkely to have wider benefits for the economy.
The sector is reliant on migration, so might be disproportionately affected by the terms of Brexit
It also suggest that the sector is also reliant on migration, including from the EU so might be disproportionately affected by the terms of Brexit, whatever they might turn out to be.
The CEBR also suggests that the high costs of working from the tech and creative hothouses of London might also see the greater spread of the sector to other parts of the UK.
"The UK's Flat White Economy remains Europe's largest and most successful, and is likely to remain so for the foreseeable future. At a time when the outlook for many other sectors is bleak, this is a welcome ray of sunshine," claims McWilliams.
_______________________________________