August 10, 2022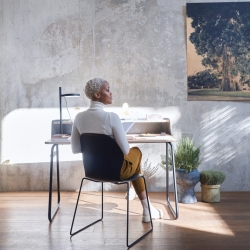 Issue 12 of IN Magazine is in production, but in the meantime Issue 11 explores the best and latest thinking from the world of work. In this issue: we talk to Joanna Frank about active design; visit the offices of Drees and Sommer in Stuttgart; consider the role of routines in creativity; argue that we need to understand the past before we can shape the future; discover Iceland's new Science City; hear about the changing nature of workplace experiences; and much more. Includes our latest supplement, exploring the role of internal comms in hybrid work cultures, published in association with Magenta. Print copies will be mailed out in the next few days.
All back issues of IN can be found here.
Subscribe for future issues, regular updates and weekly news. Please contact us if you would like a hard copy.
[nbz-inline-newsletter]