March 22, 2022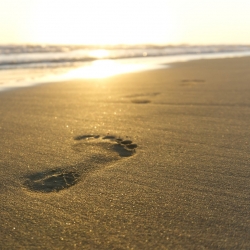 Environmental responsibility is challenging and often conflicts with short term goals. In the July 2021 issue of IN magazine, I asked environmental campaigner, sustainability and wellbeing consultant, Georgia Elliot-Smith about the issue of the proliferation of Perspex screens designed to reduce transmission of the Covid-19 virus in the workplace – all made from virgin materials. Whilst some argue that we are likely to need them again over the winter months, the 'end of useful life' of the screens is approaching and, inevitably, more general questions raised about the product lifecycle.
"This is another example of the outcome from low cost materials," explained Georgia during the interview. "Virgin plastic is so cheap to procure and dispose of that companies saw the screens as immediate solution in that situation."
Whilst it is recognised that the arrival of the pandemic was heralded as 'unprecedented' and companies understandably scrambled to 'do the right thing' for their employees, the situation highlights the importance of lifecycle considerations. What are we going to do with redundant screens?
A recent post on LinkedIn from workplace designer, Harsha Kotak (who is also founder of the international group, Women in Office Design) issued a 'call to action'. "I was doing a site survey for a new client's existing offices and saw these desk divider screens which they bought last year as a knee-jerk reaction to work around the pandemic situation. Now as they prepare to move to their new space next year, their H&S department has said these screens are no longer required. It makes me sad to say there are 'hundreds' of these and I am fearful that these may go to the bin / landfill."
It is heartening that there have been several replies to the post including possible options for reuse, repurposing and possibly recycling. One response highlighted that recycling is not necessarily the first option – it can be expensive and include high energy usage.
We need to change our thinking and processes. How can we ensure that we maximise the useful life of precious, and finite, natural resources as part of an informed approach to managing each product lifecycle?
Marcus Hopper, Design Management Leader for Gensler's Northwest region in the US, offers some informative insights in the Company's recent blog: Navigating the Circular Economy: How Reusing Materials Saves Costs and Lowers Embodied Carbon.
"With lease expirations, office moves, and renovations currently underway, we believe that now is the time for companies to take a more proactive role in decreasing the amount of carbon associated with materials in a building's lifecycle and reducing the amount of debris and waste going into landfills. As companies begin renovations to accommodate hybrid work environments, what considerations are being made for materials being removed from the project site? Can the beneficial recovery and reuse of materials during construction steer our industry's resiliency efforts, relieve material supply chain issues, and support local communities in job growth creation?"
Marcus Hopper raises some vital questions. Can we rely on voluntary efforts? Does there need to be legislation to effect change?