August 15, 2016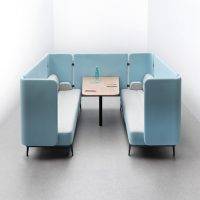 A skim through workplace features in the media and you'd be forgiven for thinking that the traditional office is no longer with us. According to the narrative, we're all now 20-somethings, working in open-plan warehouses, with table football, bean bags and comfy sofas to lounge on, while drinking our custom-made soya lattes. When in actual fact, while more relaxed, fun and funky offices tend to make the headlines, the majority of people still work in a relatively traditional way, with their PC or laptop, a desk and an ergonomic task chair. What's more, with an ageing workforce, we certainly aren't all 20-somethings, with DWP (Department of Work and Pensions) figures revealing that the employment rate for people aged 50 to 64 has risen by 14 per cent in the last 30 years, and doubled for over 65s. So designing with just the youngsters in mind simply doesn't add up. Recent research by the Senator Group, backs up this view.
It shows that, for a great deal of their work, the majority of people still prefer to work at a desk – three quarters (75 percent) if they're working on a PC and two thirds (68 percent) if they're using a laptop.
Yet despite this, many modern offices, in their quest to support agile working, haven't catered sufficiently for these desk-based needs, with employers going too far the other way; introducing too many open collaboration and unsuitable lounge spaces, so people struggle to find areas where they can focus and work comfortably and productively.
That's not to say there haven't been changes in working practices, with mobile technology giving us more flexibility over how and where we work than we have ever had before. The Senator research shows that 60 percent of people would prefer not to be sat at a desk when talking on the phone for example, and over a quarter (27 percent) prefer a more reclined seating position when use a tablet or smartphone.
And the issue of age certainly can't be ignored, with younger workers generally demonstrating a greater desire for flexibility over how and where they work, through a preference for informal seating, reclining and standing positions for certain tasks.
But where a lot of previous workplace designs have got it wrong is in creating spaces that, while undoubtedly relaxed and comfortable, aren't actually suitable for working, too often lacking the practicalities and ergonomics that people need in today's mobile world.
That means the technological features from plug sockets for charging, to places you can tidy away cables, as well as seating that isn't just comfortable for an informal chat and a coffee, but that will support you when you are writing, reading or presenting. In the majority of cases, a standard sofa and low table isn't going to deliver that.
There is also the issue of noise and enclosure, with 80 percent of people preferring privacy when writing, 70 percent when reading and 81 percent when talking on a mobile phone. That means having the option of enclosed areas, or at least areas with effective acoustics, is hugely important, giving workers the headspace and privacy to focus and concentrate when required.
There are three key insights we can take from the research.
Posture – offering a comfortable alternative to the desk, while also supporting working postures, whether that's using a laptop, tablet or smartphone
Enclosure – access to privacy and quiet for when more focus and concentration is needed
Provision of power – the ability to charge a range of devices in an organised and practical way
This means in practice, furniture shouldn't just be comfortable, but should also incorporate  the ergonomics, integrated power and practicalities of a work pod. Power provision and cable management should be thought about from the outset, not added as an afterthought, to work in a way that makes sense for the user, without compromising the overall look and feel. Meanwhile, optional screens should be incorporated to allow for greater privacy when needed.
Ultimately, with such a wide range of working styles, age groups and new technologies sharing the same work space, flexibility and choice are key. That means creating a range of areas for different types of work, plenty of traditional desk space, as well as individual pieces that can be customised to diverse needs. And the user must always come first.
_________________________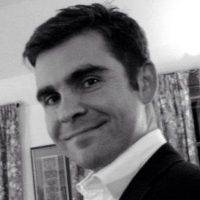 Alexander Gifford is Brand and Communications Manager at Allermuir