March 9, 2015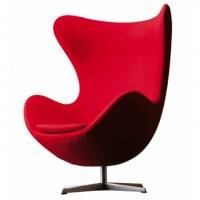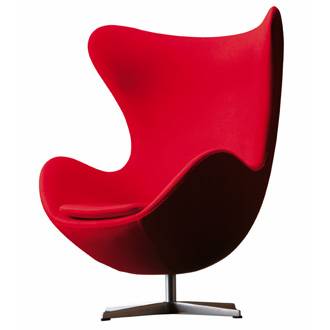 The British have an enduring love affair with Scandinavia. From Norwegian Wood to Ikea, Abba to The Girl with the Dragon Tattoo and all the other manifestations of Nordic noir, the country's love affair with everything Scandinavian shows no sign of abating any time soon. We have a particular affinity with Scandinavian design, which is both familiar to our shared Northern European sensibilities and exotic at the same time. Its influence extends way beyond Sundays spent assembling a Billy book case. Like all the best design, we love its simplicity and functionality, its order and attractiveness. The influence of Scandinavian furniture design in particular has been palpable in the UK since the 1950s when the first waves of modernism crashed on these shores and were lapped up by a population eager to build a new world following years of war.
The touchstone for this new era was the Festival of Britain in 1951, which showcased vibrant modernism to the British for the first time. So influential was Nordic design in this exhibition that the architecture critic Jonathan Meades suggested in a recent BBC documentary that it should have been named the Festival of Scandinavia.
The post-War British began to reject high shine dark woods and embrace new forms and materials including lighter
woods. At the spearhead of this new generation of furniture design were figures such as Arne Jacobsen whose Egg (top) and Ant chairs remain iconic to this day as are the light fittings of Louis Poulsen (right). The influence of this generation of Nordic designers was not restricted to these shores. In the US, Eero Saarinen was popularising the same principles in architecture and industrial design.
This is design woven into the fabric of our lives and many of its most exemplary products are known to us without us being able to name them or their designers, for example with the Saarinen designed tulip chair (below right) which is a common and much copied element in the backdrop of our lives. Scandinavian design is often unashamedly humanistic so it's not surprising that the Scandinavians have long pioneered the most advanced ideas about ergonomics. The Nordic focus on lifestyle and health issues informs their most sophisticated seating designs, particularly the new generation of office seating designs that create active forms of sitting as well as the latest sit-stand workstations.
The same enlightened approach is evident in the use of wood in Scandinavian design. Wood is a material that people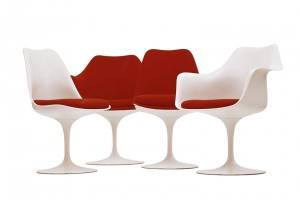 inherently love. So much so in fact that firms have often sought to mimic it with other materials such as laminates.
But biomimicry can only take you so far. Not only is there nothing like the real thing from an aesthetic point of view, wood has a number of characteristics that set it apart from its artificial substitutes. It ages to become more – rather than less – beautiful. It is renewable, sustainable, recyclable and durable. Trees are inherently good for the environment, absorbing CO2 and making the world more beautiful. Scandinavian design is built upon such enduring principles so it's no surprise that we have an ongoing love affair with the products it offers us.
__________________________

Justin Miller is the sales director of office furniture and ergonomics specialist Wellworking.