February 13, 2020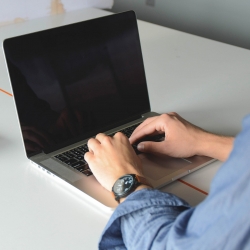 Nearly a third of freelancers are planning to stop contracting in the UK because the changes to IR35 due in the private sector in April, research has claimed. One in seven freelancers (13 percent) plan to find contracts abroad, 11 percent plan to stop working or retire early and 8 percent plan to move into employment, according to IPSE (the Association of Independent Professionals and the Self-Employed). Half of the freelancers surveyed also said they will only continue freelancing if they can find contracts to which the new off-payroll working rules do not apply.
An overwhelming 97 percent of respondents said they are either 'fairly' (18 percent) or 'very' (79 percent) concerned about the changes to IR35. Also, 92 percent said they think that working inside IR35 and paying employee National Insurance contributions without employee rights is unfair.
97 percent of respondents said they are either 'fairly' (18 percent) or 'very' (79 percent) concerned about the changes to IR35
Two fifths of freelancers said their clients will stop using contractors who are outside IR35. Instead, they will either make blanket assessments that their contractors are all inside IR35 (20 percent), engage them through umbrella companies (14 percent), move their contractors onto PAYE (13 percent), or stop engaging contractors altogether (11 percent).
However, some freelancers said their clients are uncertain what to do (16 percent) or have not said what they will do (23 percent) about the changes to IR35.
The survey was completed by nearly 3,500 freelancers, 11 percent of whom said they were female and 86 percent male, with an average age of 49 and average daily rate of more than £550.
'Clear and imminent danger'
'This survey shows that the changes to IR35 are a clear and imminent danger to the self-employed sector and the businesses they work with right across the UK' said Andy Chamberlain, Deputy Director of Policy and External Affairs at IPSE.
'We need to be clear: this will do enormous damage to this £305bn-a-year sector, which will have disastrous consequences for the wider economy.
'Businesses and contractors are simply not ready for the ill-planned and hugely disruptive changes to IR35. Many businesses have not even decided how to respond yet – and many more are planning to break the rules of the legislation by assessing all their contractors as "inside IR35".
'The government must urgently delay the changes while a full and independent review is carried out. If it pushes ahead regardless, it will do untold damage to freelancers, the businesses that rely on them and the wider economy.'
HMRC recently issued draft guidance on the changes, confirming that the new tax rules will apply only to services provided on or after 6 April 2020. Payments made after 6 April for work carried out before that date will not be affected.
Image by StartupStockPhotos