January 31, 2020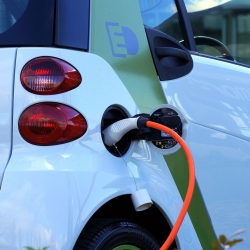 Six in ten new cars must be electric by 2030 yet a third of people have told researchers they won't ever buy an electric vehicle. The UK government's current policy is to insist that by 2030, all new cars and vans sold in the UK should be zero-emissions capable – that means battery electric, plug-in hybrid electric or hydrogen.
In the survey of more than 1,000 UK-based office workers commissioned by the Remark Group, only 13 percent said they currently drive an electric or hybrid vehicle to work, yet more than two thirds believe that more should be done to limit vehicles being allowed into UK city centres. These results come after the ultra-low emission zone came into effect in London in April.
When looking into these results further, the researchers found that the change in opinion was dependent on age, with those who were aged 55-64 being less likely to want to own an electric vehicle. Fifty percent of those aged 55-64 said they would never consider owning an electric vehicle compared to 22 percent of those ages 16-24 and 20 percent of those aged 25-34.
Despite a growing need for electric vehicle charge points, the survey suggested that only a third of workplaces offer them.
There are multiple reasons why people are choosing not to own an electric vehicle, but one reason highlighted by the Remark Group was concern over whether the UK will have the infrastructure in place to provide for the rise in electric vehicles by 2030. Despite a growing need for electric vehicle (EV) charge points, the survey suggested that only a third of workplaces offer them, even though the Office of Low Emission Vehicles offers help through its Workplace Charging Scheme with the cost of purchasing and installing charging points.
Russell Howland of the Remark Group said: "With the number of electric cars on UK roads growing significantly over the last five years, from just over 3,000 in 2012 to more than 130,000 today, the need for an electrical infrastructure to support the changeover to EV is imperative and it's worrying to see that only a third of companies provide their employees with an electric vehicle charge point. This could be having a huge effect on their decision to actually own an electric car."
The survey also found that:
30 percent of respondents won't open windows as they are worried about exterior air quality.
53 percent of respondents drive to work.
21 percent use public transport to get to work.
27 percent walk or cycle to work.