February 6, 2015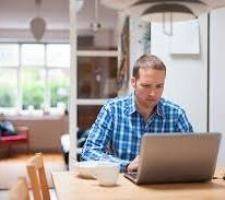 Over half of businesses in Scotland started in somebody's home and over a third are still based there, according to a new report from the Federation of Small Businesses (FSB) and researchers from the University of Glasgow. The study of 1,000 Scottish businesses found that 39 percent are based from home and a further 19 percent began life there. The FSB claims that Scottish home based firms turn over around £20 billion a year with three quarters of them with a turnover of less than £100,000 and – perhaps unsurprisingly – only 3 percent with a turnover greater than £500,000. Two thirds also employ at least one additional member of staff. The report's authors are now calling on Government to acknowledge the significance of these firms and develop policies to help them thrive.
FSB Scottish policy convener Andy Willox said: "This report tells some home truths about how important this army of businesses is to our economy. Some people start up in the home to supplement their household income and work around other commitments, while others are manufacturing, trading internationally and turning over hundreds of thousands of pounds a year.
"Three key factors have powered the growth in home-based firms: new technologies; large public and private sector re-organisations; and everyone's changing expectations about a work-life balance. But they are all proper businesses, providing services and generating revenues. Many are also creating jobs.
"The sheer scale and diversity of this sector means that regulators and local authorities need to make sure that their policies and regulations are right for those based in the home. We also need to tackle these firms' biggest bugbears: unreliable broadband and a lack of suitable finance products."