November 6, 2017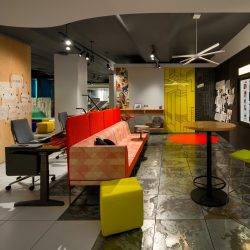 Rapidly changing work and workplaces. Productivity languishing below optimum levels. Staff engagement well below where it should be. Ongoing recruitment and retention challenges. All this has been building over the last couple of years; it would appear that organisations have never had it so tough. There have been plenty of tough times before, of course, but we have been witnessing something of a 'perfect storm' in recent months, where a whole range of issues and developments, as well as advancements and opportunities, have come together to push these challenges up the management agenda. But there are things we can do to make the workplace a better experience for everybody.
At the same time, the bad news just keeps on coming. The results of the 2017 Gallup State of the Global Workplace survey are currently being trailed ahead of publication of the full report late in November. The headline findings are worrying indeed. Gallup summarises the situation this way: "Only 15 per cent of employees worldwide are engaged at work. This represents a major barrier to productivity for organisations everywhere – and suggests a staggering waste of human potential."
The bottom-line for Gallup is this: organisations that simply continue to do what they've done in the past are unlikely to produce any different outcome. Whether you subscribe to measuring engagement or not, change is required.
Where are things going wrong?
Gallup's concern about "staggering waste" is right on target. But the report's emphasis on 'soft' HR issues, though well placed, neglects the fact that far too many workplaces – in the physical, infrastructure sense – are simply not fit for purpose, and this too represents a huge missed opportunity.
Our recently launched The Next 250k report encompasses data from over a quarter of a million employees in 2,200+ workplaces in 67 countries worldwide. The report looks at how a poorly designed and managed workplace can have a negative impact on staff, directly affecting their ability to perform. In the UK, 46 per cent of employees do not agree their workplace enables them to work productively and 49 per cent don't agree that they are proud of the spaces they occupy day-in, day-out.
Confronted with these harsh realities, we have identified five critical areas that organisations should focus on if they're to create the spaces that can allow their people to perform at their best:
1. Profiling productivity
We don't measure productivity, or ask someone if they're productive or not. But what we do assess is whether a workplace enables an employee to work productively. The '46 per cent' figure shows us that too many work environments present obstacles and barriers to getting on with what needs to be done. To create a high-performing workplace, it is essential to understand what people are doing through the course of a day and what they need to be most effective.
2. New is no guarantee
Considerable amounts of money are routinely invested in refurbishment and relocation projects to improve workplace design. Having made the investment, businesses rightfully expect significant operational benefit for employees. But our evidence proves this is often not the case. There are various reasons why things go wrong, of course, but where the cause is an inadequate understanding of needs or a lack of communication between the parties involved – both of which are common – the results almost always miss the goals that would have truly underpinned organisational performance and productivity. The stark reality is that two thirds of locations fall below our high-performance marker, Leesman+. And perhaps more worryingly, 14 per cent are below average. In short, there is more work to do.
3. Managing mobility
As the nature of work and the workforce changes, there is changing impact on workplace resources – the amount of space needed, the types, the locations, access, facilities and so on. And this is only going to increase. As a result, many businesses are looking at the potential benefits of more flexible workplaces to accommodate flexible teams. The 'work anywhere anytime' proposition may not suit every organisation, but it is emblematic of a freer approach to work that spans the options of everything from activity-based layouts to remote working. This hinges, though, on empowering employees to work in spaces that best support what they need to do – and realising that some culture change, or at least training, may be required.
And finally, two issues that too often draw more attention than they should:
4. Demographic diversions
Are millennial employees really that different and difficult to please? Across our database, they rank the highest in our satisfaction scores – so evidently not. Our research shows that designing for the youngest in organisations means ignoring a large proportion of the workforce: those under the age of 35 only represent around a third of the workplace population across assessed spaces. Attention could more beneficially be directed at those in the 35-44 age band, who consistently report the lowest satisfaction scores, and the 45-54 band who have the most complex activity profiles.
5. De-demonising open-plan
Certainly, there are some awful open-plan offices that leave people doubting the value of such spaces. But there are also great ones. Across 2,200+ workplaces surveyed, employees in the highest performing locations are most likely to be in an open-plan setting. Indeed, 90 per cent of the highest performing workplaces in our research are open-plan, or mainly so. The way forward is to recognise potential problems and manage space so that it provides a work environment aligned to employee needs.
Working on a better solution
The bad news is that this unique and unrivalled bank of data makes it abundantly clear that organisations are not getting what they should from their corporate workplaces. Too many people are not able to work as they would wish to in order to feel truly productive; being held back by the physical environment. Gallup is certainly right about the huge waste involved and the numerous opportunities missed. But we can see clearly from the findings of our own research that the impact of the physical workplace is greatly underestimated by many, if not most, employer organisations and a few big-name advisors.
If there is one bottom-line message for us, it is this – Yes, change is required. Employers need to dedicate more attention to how real estate and workplace strategies can support business competitiveness, not by the usual focus on cost cutting but through enhancing the employee experience and better supporting their work. Understanding what's going on in the workplace, and what people need to get the job done, clears the way to better decision-making, improved employee engagement and enhanced business performance in a workplace that works as tool for competitive advantage.
________________________________________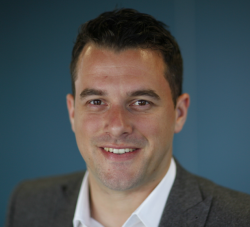 Chris Moriarty is the Managing Director of Leesman.