February 24, 2013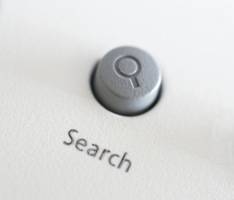 Finding a great office can be a hugely important step on the road to success for a small business. Business can not only outgrow their existing space, but even for those who want to remain small, escaping the distractions of a home-working environment by moving into a space specifically designed for working can give a real boost to productivity and provide a great sense of identity. Of course, when you're searching it's essential for small business owners to do all the most common-sense things: including shopping around, getting out to view properties and so on. But it's also worth bearing in mind a few of the following pointers:
Follow the crowd
When it comes to searching for an office, particularly if you're new to the game, it can actually pay to be a sheep. Look at a few of your competitors and other businesses you aspire towards, and see where they're basing themselves. For example, if you're a digital agency and want to be around businesses at the cutting-edge of the sector, look around London's digital roundabout.
In these you may well be surrounded by many of the services your business needs. It also makes the pub after work a lot more fun if you get to chat with like-minded people! If you don't like to think of it as following the crowd, why not think of it as joining a gold rush?
Consider the alternatives
Renting your own office space from a landlord in the traditional manner is the most popular way to rent an office and you can see why. It's great to have your own space to customise and have complete control over; it's also generally the cheapest way of renting an office.
But of course there are alternatives. You could consider:
Shared offices: Renting desks in another business' office gives you access to a buzzing environment, but with flexible month-to-month contracts that include all extras in the price.
Serviced offices: Get all the benefits of a shared office in these business centres that also boast the highest level of service available (giving you access to features such as executive meeting rooms and post and phone receptions)
Of course there are downsides; as these won't be your properties you won't get much control over the décor (or indeed your workmates). You will also be sharing a network, and a building, with other people; so it may not be for you if you have specific security concerns. They are also more expensive than renting an office in the traditional manner.
The same goes for locations, often the cheapest locations are a little further out of town, so if you're not too concerned about getting a prime location, then widening your search radius may give you access to some cheaper properties. It's up to you about what you want to prioritise.
Don't be afraid to be ambitious
Another option, if you have a clear path towards where you want your business to be in a few years, is to search for a slightly larger office with this in mind. If you were to rent a workspace that was roomier than you currently require, you could always rent out any spare space.
This can be a cost-effective way to get a good-sized property of your own; one that you can mould to reflect your brand. At the same time it means you can avoid having to rent a tiny space of your own that's little more than a box. Also having a few other faces in the office can be a great way to bring in some diversity and vibrancy.
__________________________________________

Ciaron Dunne is the founder of online office space broker Office Genie.  www.officegenie.co.uk