June 1, 2015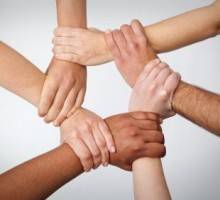 Three major trade associations in the built environment sector have announced initiatives to increase the inclusivity and diversity of their respective professions. The Royal Institution of Chartered Surveyors has launched its new Inclusive Employer Quality Mark, which is designed to help firms 'gain a competitive advantage and a diverse workforce'. Meanwhile, the Royal Institute of British Architects (RIBA) claims it has strengthened its chartered practice criteria to incorporate requirements related to equality, diversity and inclusion. From 2016, chartered practices are required to have an equality, diversity and inclusion policy. In the US, delegates at the American Institute of Architects (AIA) agreed at congress to introduce a resolution known as Equity in Architecture, that calls for measures to increase representation of what are deemed underrepresented groups 'to move the profession forward'.
The RICS Inclusive Employer Quality Mark asks employers to pledge their commitment to adopting and continually improving six key principles:
Leadership and Vision – commitment to increasing the diversity of the workforce
Recruitment – engage and attract new people to the industry from under-represented groups; best practice recruitment methods
Staff development– training/promotion policies that offer equal opportunities for career progression
Staff retention – flexible working arrangements/adaptive working practices
Staff engagement – an inclusive culture where all staff engage with developing, delivering, monitoring and assessing the diversity and inclusivity policies
Continuous improvement – continually refreshing and renewing the firm's commitment to being the best employer; sharing and learning from best practice across the industry
Signatories will be required to assess, on a bi-annual basis, the actions they are taking to adhere to these principles and report on the outcomes to date. RICS has created two separate criteria metrics for small and large firms. Once a firm becomes a signatory, it will be assessed against the standards achieved by comparable firms and offered guidance and examples of best practice to raise the bar overall.
Louise Brooke-Smith, RICS president said the launch marks the breakthrough that the profession needs in a sector not known for its diverse membership. 'This initiative has been discussed with, and has the support and encouragement of, a number of leading firms, both large and small, across the land and property sector,' she claims.'Employee needs are changing, along with their expectations and demographic make-up. The competitive war for talent has also shifted the focus to attracting and retaining talent in the industry. Only by doing so, can we deliver a sustainable future. By committing to the Quality Mark, firms will gain a competitive advantage. An inclusive approach allows organisations to reflect and engage with their clients more effectively and efficiently.'
On a related theme, RIBA president elect Jane Duncan said of RIBA's initiative: "These important changes are a vital step to driving positive change and encouraging talent to join and stay in the profession. Working as a collective and galvanised profession we can make a real difference by stamping out inequality."
At the AIA's congress, delegates were told that despite other initiatives, women still only represent 18 percent of licensed AIA architect members while minorities comprise 13 percent. The new resolution involves seeking out best practice from other professions which have successfully increased representation and developing a specific plan of action with measurable outcomes.