February 14, 2019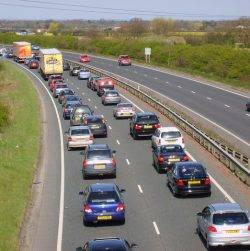 Inrix has published its annual Global Traffic Scorecard that claims to identify and rank congestion and mobility trends in more than 200 cities across 38 countries. In the UK, the 2018 Traffic Scorecard analysed congestion and the severity of it in the top 20 urban areas. It claims drivers lost an average of 178 hours a year due to congestion, costing them £7.9 billion in 2018, an average of £1,317 per driver. London (227 hours lost due to congestion) and Birmingham (165 hours) ranked as the two most congested cities in the overall impact of congestion ranking.
London drivers lost up to £1,680 per year due to congestion, followed by Edinburgh (£1,219), Manchester (£1,157) and Leicester (£1,145). Glasgow had the lowest cost of congestion among the U.K. cities studied at £736 per driver.
"Congestion costs Brits billions of pounds each year. Unaddressed, it will continue to have serious consequences for national and local economies, businesses and citizens in the years to come," said Trevor Reed, transportation analyst at INRIX. "In order to avoid traffic congestion becoming a further drain on our economy, it is increasingly obvious that authorities need to adapt. With the help of new and innovative intelligent transportation solutions, we can begin to tackle the mobility issues we face today."
Most congested UK roads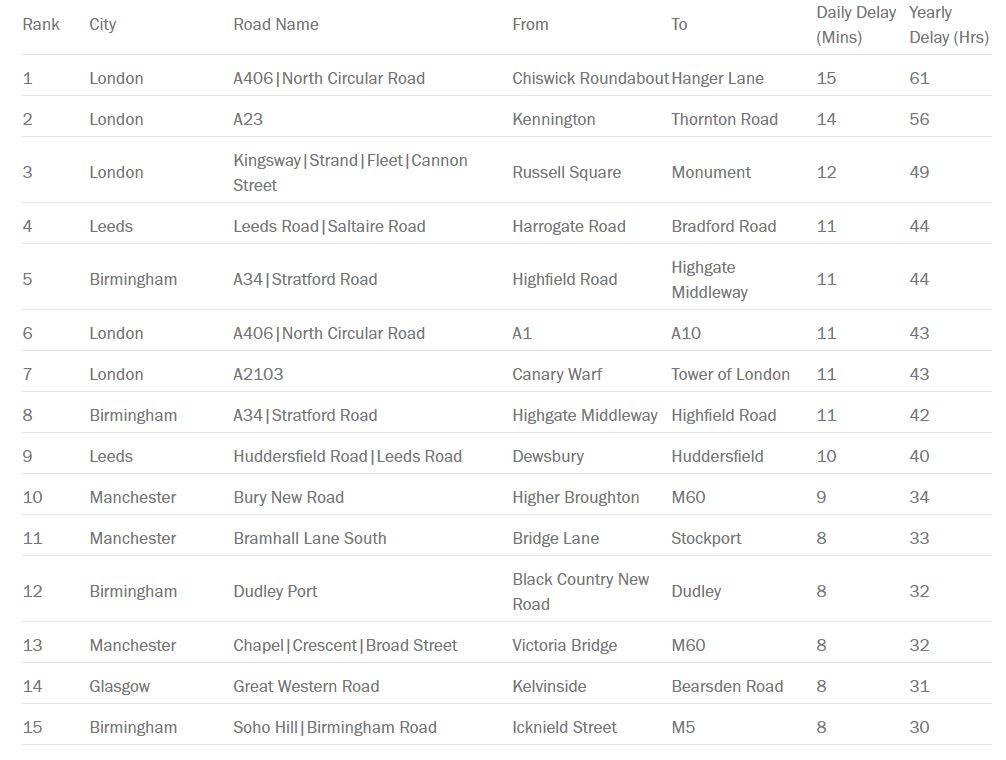 Most congested cities in the world
At the global level, Moscow topped the list of the world's most gridlocked cities (210 hours lost due to congestion) when weighting for population, followed by Istanbul, Bogota, Mexico City and São Paulo. The dominance of Latin American cities should not be a surprise due to their rapid urbanisation, high levels of informal settlements, unforgiving topographies and financial volatility. London was the only U.K. city in the Top 10 most congested cited in the world.