April 28, 2016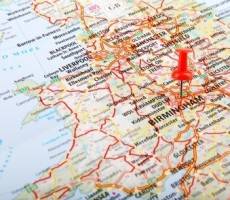 The high costs associated with accommodating staff in London will lead to a trend over the next decade of office occupiers moving away from the capital to the major cities around the UK. This is according to the 2016 edition of property consultancy Lambert Smith Hampton's annual Office Market Report, which highlights the significant and growing difference in premises, staff and housing costs between Central London and the UK's other key cities. For cities such as Bristol, Manchester and Birmingham, staff and premises costs (including rent, business rates, day-to-day running costs etc) for a new-build office collectively amount to just over £50,000 per workstation. Measured on the same basis, a workstation in London's Midtown area carries an annual cost of well over £80,000. In practice, this means that the overall cost of occupying a new-build office in a location such as Bristol for 500 staff stands at £27m per annum; in Midtown, the total cost would be over £13m higher each year.
Tony Fisher, national head of office agency at Lambert Smith Hampton, said: "The significant cost advantages offered by the UK's core regional cities are such that we are starting to see a rebalancing of business activity away from London over the coming decade. As the differential in occupational, staff and housing costs continues to widen, both bosses and staff are beginning to recognise that there is life outside of the M25.
"Far from being a threat to London's primacy, this represents an opportunity to vent some of the pressure which is building within the capital. This could be a win-win for everyone.
"Alongside publically funded infrastructure investment, investors and developers will play an important role in turning the opportunity into a reality. New schemes in the core regional cities should be considered to suit the needs of both existing businesses as well as be targeted at progressive occupiers in the capital who may benefit from relocation."
The report finds that 2015 was an outstanding year for the UK office sector with the majority of markets seeing above?trend rates of activity and rental growth.
With one quarter of 2016 statistics now in, the picture in the occupier markets appears more mixed. Central London seems to have moved into a more downbeat pattern, with take-up significantly down, both year on-year and against trend. But this stands in stark contrast to the UK's other key markets, with impressive levels of activity seen in the Big six markets and the Thames Valley region.
The high cost of London, advises Fisher is: "A challenge not only for occupiers, but increasingly their staff as well. With the case for relocation looking increasingly compelling, could the UK's main regional centres be on the cusp of a wave of inward investment?"
To download the full report click here.