November 21, 2017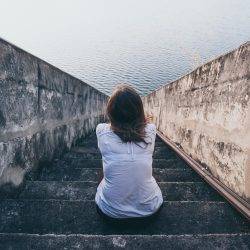 New research from job site CV-Library claims that nearly two thirds (60.2 percent) of employees feel embarrassed about disclosing information on the state of their mental health with their employer. What's more, 60.8 percent feel they cannot talk about it with their boss. The report explored the views of 1,200 UK workers and found that a third of professionals (31.7 percent) feel that their workplace is not supportive of mental health, with a further 77.8 percent believing that the majority of workplaces in the UK are unsupportive. Other key findings from the research include: Nearly two thirds (64.2 percent) of workers fear their employer would judge them if they spoke about their health issues, with a further 46.8 percent worrying that doing so will make them look weak; one third (36.7 percent) fear that they would get fired if they told their boss about their mental health issues; and 63 percent said that they would feel guilty taking time off work for mental health reasons.
With 70.7 percent of workers admitting that their mental health issues impact their working life, it's clear that employers need to do more to help make the working day easier for people. When asked what measures they thought employers should introduce to help combat mental health in the workplace, respondents cited the following:
1. Promote a healthy work/life balance (38.6 percent)
2. Create an environment where mental health is not stigmatised (15 percent)
3. Refer employees to a counselling service (13.7 percent)
4. Talk more openly about mental health (11.9 percent)
5. Allow employees to take time out when they need to (8.6 percent)
In addition, 83.6 percent said that they think employers should offer 'mental health days', in which employees are encouraged to take time out to look after their health, with a further 78 percent stating that they would be more likely to work for a company that offered 'mental health days'.