August 4, 2022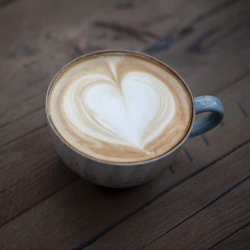 UCC Coffee, the world's fifth largest global coffee company, has announced the launch of their e-commerce website, UCC Direct, which allows small businesses and consumers alike to purchase a large range of UCC branded coffee, hot beverages, and side products in bulk. One of the largest coffee roasters in the UK, UCC Coffee supply outstanding fresh coffee, coffee machines and servicing to some of the UK's largest high street chains coffee shops, hotels, restaurants and catering companies alongside thousands of independent customers of all sizes across these channels.
Its Total Coffee Solution includes award-winning coffee brands, private label roasting, world-class equipment, COFFEEWORKS (its data-driven approach to coffee excellence and coffee training) and the UK's largest coffee equipment service and maintenance support structure.
Their world-leading insight into the coffee market and industry-beating service and support structure helps customers drive double-digit growth and outperform the market.1
Introducing UCC Coffee Direct
Primarily targeted at smaller businesses and workplaces, UCC Coffee Direct provides a gateway to access best-selling coffee brands and some very special deals on coffee and coffee machines. It is geared specifically to the independent sector, with lower minimum order quantities, offering greater accessibility for small businesses or anyone wishing to benefit from the economies of ordering in bulk. This means smaller operators can now enjoy all the benefits of online ordering in an easy-to-use platform.
Recognising that great tasting coffee is a must for customers and priding themselves on providing exceptional, fresh coffee at great prices, UCC have launched the site following a surge in popularity for distance ordering via a small portal, Gala Direct, during the lockdown in 2020 which has continued following the pandemic.
Loralea Yardley, Customer Sales Manager at UCC Coffee said:
"The success of Gala Direct during 2020 really did open our eyes to the potential of offering bulk products online, however, the interface was dated and not representative of the expertise and quality UCC coffee has to offer.
Our customers are under immense pressure to maximise their time as part of cost control – and an e-commerce site that matches their needs was a clear step for UCC to become a small part of supporting their digitisation journey"
By signing up to UCC Direct, customers can benefit from a vast range of products from coffee and machinery to beverage syrups and accessories, including:
Brands such as Lyons, Award-winning Orangutan and Grand Café
A broad variety of formats – Coffee bags, beans, roast & ground – as well as teas and hot chocolate
Great deals on end-of-line coffee machines, grinders and more
Coffee equipment cleaning supplies
Highest quality wholesale coffee
Ethical sourcing & sustainability – certified coffees, including Rainforest Alliance and Fairtrade Foundation
UCC's Frannie Santos-Mawdsley, Senior Marketing Manager says: "Though buying fresh coffee is not too difficult for any independent restaurant or small independent chain; quality, trust and consistency are obviously as central as cost control to the profitability of any restaurant business. Whether at home or at work, we are all consumers who have an expectation of online ordering 24/7 which suits our business needs and lifestyles.
For this reason, we've invested in a brand-new look and improved user experience that better reflects us as a business and reassures our customers they are receiving the respected UCC Total Coffee Solution quality.
Our team has worked hard to deliver a user-friendly platform and we are excited to share these great news"
The new-look website is now live and available at www.ucc-coffee-direct.co.uk.