February 5, 2021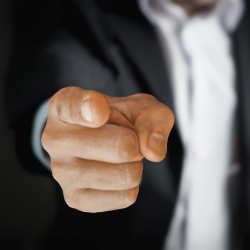 The UK jobs market recovered 170,000 jobs in January as the COVID-19 vaccination roll out boosted employer optimism, claims new research from job search engine Adzuna. The research analysed over 12 million+ live job vacancies aggregated in real-time from thousands of unique job sources across 12 international markets.
Advertised job vacancies climbed 16.3 percent throughout January in the UK, with 748,667 job ads live in the final week of January (25th-31st) compared to just 580,522 in the first full week of January (4th-10th) equal to more than 168,000 new openings. This represents a new post Covid-19 high for UK jobs and is the highest number of jobs offered since March 2020.
The analysis suggests that the UK is leading the jobs market recovery in Europe, with the increase in vacancies beating similar upticks in France (+14.2 percent), Austria (+6.3 percent), and The Netherlands (+0.3 percent). Meanwhile Germany (-3.5 percent) and Italy (-9.2 percent) have both seen hiring fall so far this year.
New Zealand (+51.6 percent) and Australia (32.0 percent) saw the biggest increase in advertised vacancies throughout January as both countries began easing restrictions, including restoring the travel bubble allowing travel between the two countries.
UK sees Scientific & QA jobs boost
21 out of 26 sectors saw job ads rise throughout January in the UK, but some industries are doing notably well. Scientific & QA jobs increased 31.5 percent between the 4th-10th January and 25th-31st January, with AstraZeneca, Covance and GlaxoSmithKline hiring for hundreds of jobs between them.
The IT sector is also performing well, with over 109,000 advertised openings on offer, up 30.6 percent from the start of the year.
Financial & Professional Services are showing strength, with Consultancy jobs up 27.4 percent, Legal openings up 25.1 percent and Accounting & Finance positions up 24.8 percent.
"It's a much-needed piece of good news for jobseekers after months of hardship."
Logistics & Warehouse continues to be one of the top hiring sectors, with 41,243 openings on offer, 5.5 percent up from the start of the year, with roles for delivery drivers and warehouse workers booming since the pandemic, fuelled by the rise in online shopping.
Despite the wider recovery, lockdown restrictions continue to dampen hiring in Hospitality & Catering (down 4.9 percent), and Travel (down 5.2 percent). Top companies currently hiring at pace across the UK include Barchester Healthcare (2,399 jobs), Amazon (1,917 jobs), discount supermarket Aldi (1,513 jobs) and engineering company AECOM (1,471 jobs).
Andrew Hunter, co-founder of Adzuna, comments: "January saw the Covid-19 vaccine rolled out at pace across the UK and that has filtered through into a major jobs boost. There are nearly 170,000 more jobs being advertised than at the start of January, meaning the UK is well on the way to a hiring recovery. The UK jobs market was hardest hit last year, but is now recovering quicker than the rest of Europe. January was a game-changing month for hiring in many sectors. The IT sector is hiring fiercely, with job openings now back at pre-pandemic levels. Financial & Professional Services jobs took a big hit last year, but are finally bouncing back. And Scientific & QA openings are also growing, boosted by vaccine research, production and roll-out. It's a much-needed piece of good news for jobseekers after months of hardship."
Image by Tumisu