January 28, 2019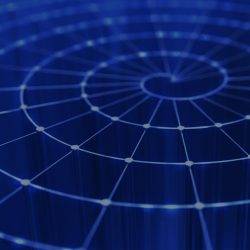 IT consultancy Infosys has released new research, the Infosys Digital Radar 2019, which it claims reveals the digital transformation maturity of businesses around the world in 2018, and what it takes to navigate the next stage of their journey. Its main claim is that to become digitally advanced, organisations need to run multiple digital initiatives at scale at the same time. It suggests that organisations in the UK are now significantly ahead of the global average when it comes to their digital transformation, including countries like the United States and Germany.
The authors claim that the UK's supremacy is primarily led by telecommunications and technology organisations, as 5G is implemented.
They also argue that digital visionaries, the most advanced group of companies, run more digital initiatives at scale, compared to digital explorers or watchers. Visionaries average around 12 digital initiatives at scale, with additional seven initiatives in pilot. Explorers average six, with additional seven in pilot. Watchers operate one or two digital initiatives at scale, with another pair in the pilot testing phase.
Meanwhile, explorers focus on a broad range of ideas, despite sometimes being held back by a lack of progress in scaling up foundation initiatives. Visionaries bring 'many initiatives to scale' alongside the foundation, mainstay and customer categories.
Barriers to change
When asked about what the biggest barriers to digital transformation will be in 2019, the percentage of respondents citing the 'inability to experiment quickly' was 22 percent and 'insufficient budget' was 30 percent. However, 'legacy systems' was at 41 percent – making it the single biggest barrier predicted for 2019. Lack of change management capabilities and relevant skills are also seen as key hurdles in 2019. As companies navigate their digital journey, the need to digitize their core and manage change at scale will grow in importance.
The survey revealed significant differences in digital maturity by industry. The highest maturity levels were found in technology, manufacturing, telco and financial services sectors. While industries such as consumer goods, logistics and healthcare ranked near the bottom regarding their digital transformation progress. Compared to other industries, retail is in the middle of the pack, with many legacy retailers not having made much headway. Perhaps surprisingly, the automotive sector lags other sectors in terms of its digital maturity. While autonomous and connected vehicles grab headlines, much work is needed to modernise legacy systems and integrate the automotive ecosystem.
To become more like visionaries, companies should develop and implement a comprehensive strategy for using automation and AI to bolster human capabilities, rather than focusing shortsightedly on cutting costs. They need to put in place a formal digital transformation strategy, and share that plan with employees, customers and partners alike.
Incumbent companies need to do three things well, and simultaneously: first – establish the technical foundations for digital transformation; second – build technological capabilities and talent; and third – innovate at the speed of agile development. Two ways that companies can enable themselves to do this are by amplifying their existing capabilities, by focusing on high-value projects with the greatest potential impact. And, by partnering with the ecosystem to gain access to complementary skills and resources. The research revealed that companies currently partner for two-thirds of their digital initiatives.
"To become more like visionaries, companies should develop and implement a comprehensive strategy for using automation and AI to bolster human capabilities, rather than focusing shortsightedly on cutting costs," the report concludes. "They need to put in place a formal digital transformation strategy, and share that plan with employees, customers and partners alike."