November 11, 2020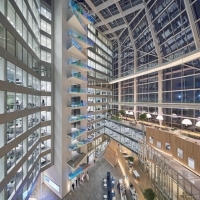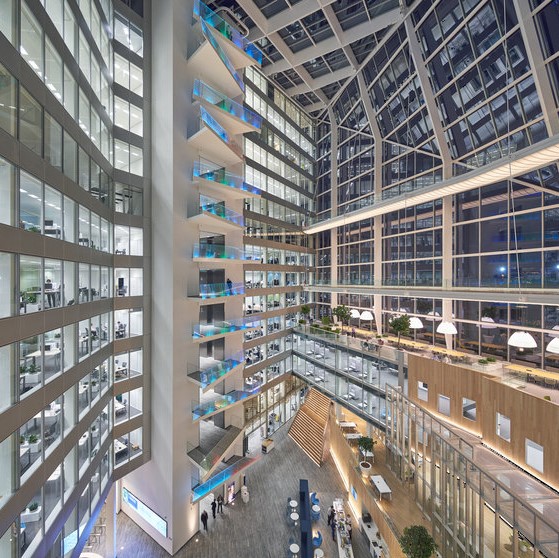 The word 'office', based on the Latin term officium, wasn't originally used to describing a building, or a space: instead it was used primarily as a term for a position: a role that was occupied by a person. So it seems only right with this etymology to take inspiration from Europe. And when considering office design, use that inspiration to build workspaces that reflect the needs of the people working within them.
A concept first introduced to the mainstream by German pioneers in the 1950s was 'Buerolandschaft'. The idea created to move away from the corporate hierarchies of the past and aimed to maximise light, space and wellbeing. It delivered a large, open plan system that was based around the office as a landscape as opposed to the office as a factory.
There are still elements of this style that can be incorporated into offices today – and again, Europe offers up inspiration.
There are three key areas that a successful office needs to focus upon to be effective: social, environmental and technological.
Social
The experience economy, which started around 15 years ago, has seen young workers moving jobs way more than their predecessors. This has led to businesses changing their approach and adapting, making work-life balance more of a priority and introducing flexible working, which had already increased five-fold in the last two decades prior to COVID. The onus is on the employer to ensure that the employee is loyal so mental health in the workplace is vital – not just from a human perspective but also from a business one, as evidence suggests that 12.7% of sick days in the UK can be attributed to mental health conditions.
This is why we have seen offices move away from the larger open plans of previous decades, welcoming in more warmth, textures and soft furnishings. Ergonomic furniture, effective lighting and temperature and curves and colour that evoke comfort are all essential. Google Campus Madrid demonstrates how this can work, even in an old battery factory – the tech giant includes in this space a lecture theatre and several office and workings areas but also massage rooms, a kitchen, a canteen, hammock area and extensive breakout spaces. As well as using décor that embraces the individual, the offices provide facilities that encourage the social.
Environmental and technological
The EU has committed to cut down CO2 emissions by at least 40% by 2030 and offices will need to use technology to keep ahead. Almost half of UK companies say sustainability is key to their growth plans and 66% plan to improve their internal practices, according to  HSBC's Made for the Future Report.
Sustainability must be a core aim of all businesses. Many people now fear climate change more than anything else. Organisations will need to use technology to be as sustainable as possible in order to attract the best staff and customers.
A great example of this is the EDGE building in Amsterdam (pictured), which use advanced information technology to monitor everything. Hailed 'The Smartest Building in the World, it has almost 30,000 sensors to track elements such as movement, light, temperature and moisture. By using LED panels powered by the same cables that carry internet data and creating power through things such as employee workouts, the building produces more energy than it uses – and even knows when to save power if areas or spaces are empty.
In addition to all these technologies, the building has been designed to be pleasant to work in. The lighting follows people's biorhythms, every office has a view of greenery and noise is minimised through clever acoustics. These are factors which have a subliminal, yet potentially huge impact on the team and are easy to replicate, even if installing 30,000 sensors is not!
Office interiors can increase their sustainability credentials through choosing suppliers who work to the environmental requirements of ISO14001. Using companies that incorporate recycled, responsible and reused natural materials – vegan furniture, cotton, hemp, cork, bamboo – automatically helps to reduce carbon footprints, as there are fewer virgin materials being used. At Consensus we have used cork throughout our offices: underfloor, on the walls and as furniture.
Nature can then easily be accessed through the rest of your interior by creating space for unobstructed views, access to fresh air, plant life and the correct temperature and sounds. By creating a welcoming working environment that reflects nature and communicates your wider sustainability ethos, you are delivering a happier, more productive, more appealing and more responsible workplace.
Post COVID, UK workers will need to want to return to the office, to feel safe and secure. They will want to see offices and organisations reflecting their own priorities. Post Brexit, they will want to feel that they are still working in a business that operates to the same technological advancements as the rest of Europe. This is why we need to continue to look to Europe for inspiration when we plan our office interiors – as well as our business structures.