February 26, 2021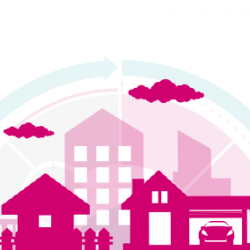 The UK Green Building Council (UKGBC) has published a Framework for Defining Social Value in the Built Environment, designed to help built environment practitioners define and deliver social value on their projects. Social value is often considered especially hard to define for built environment projects, as each project serves a different community with their own unique set of requirements. 
UKGBC's latest guidance responds to this challenge by setting out a high-level definition of social value for the built environment as a whole, before providing a framework for defining social value for any individual project or place. The guidance also includes a process and principles for delivering social value across the asset lifecycle.
This new guidance has been developed in response to growing interest in social value from both within and beyond the built environment industry. At a national level, the Government's Social Value Model – signals this direction by presenting a new measurement framework which aims to maximize the additional societal benefits that can be achieved in awarding central government contracts.
The Framework for Defining Social Value in the Built Environment has been developed in collaboration with a task group of experts from across the industry. It was also informed by a consultation run by UKGBC last year, which received 78 responses.
John Alker, Director of Policy and Places at UKGBC: "The built environment has the power to shape our lives in profound ways, and by placing social value at the heart of decision-making, we can unlock the benefits that the built environment brings to our quality of life. Now more than ever our communities are in need of support, and as a sector, we must sharpen our focus on how we create social value and unlock the benefits of high-quality, sustainable development.
"This new framework is important because it supports built environment practitioners in understanding what best practice social value delivery looks like for their projects and contributes to a growing professional discipline around social value for the sector. UKGBC will continue to build on this work in the coming years in collaboration with our members and the wider industry."
"The built environment has the power to shape our lives in profound ways."
Ana Bajri, Senior Specialist- Property Standards at RICS: "RICS professionals working in the built and natural environment play a critical role in the development and delivery of social value solutions globally. It is a key priority for many of our firms.
"With a clear framework for defining social value, the built environment industry is able to understand and enhance the value that high quality, sustainable development brings to communities. At RICS we are committed to working in the public interest and will continue to support initiatives that create clarity and drive positive change."
Image:UKGBC