February 26, 2021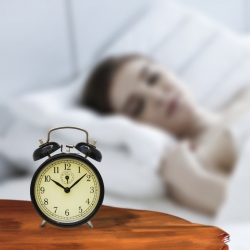 With the Government setting out its roadmap for the lifting of Covid-19 restrictions, workers are set to return to offices later this year. However, new working practices mean they will still split their time between the office and home.
Analysis by global consultancy Advanced Workplace Associates (AWA) claims that people want to work from home on the same days – Mondays and Fridays – so that their 2-3 days in the office are all bunched together and workplace utilisation could resemble a Swiss cheese.
This bunching threatens to undermine many of the benefits of a part-time working-from-home revolution prompted by the changes that the Covid-19 pandemic has brought.
AWA has calculated that with smart working practices post-Covid 19, office workers could cut their annual CO2 emissions by an average of 26 percent, so saving the UK a massive 10.5 million tonnes of CO2 a year, the equivalent of 7 million return flights from London to New York.
"Analysis we've conducted, along with studies around the world, show that people will want to change the way they work when this pandemic is over, coming into the office on average just two or three days a week," said Andrew Mawson, founder of AWA. "However, we predict that with their new-found flexibility almost everyone wants to go into the office on the same days, avoiding Mondays and Fridays so they can 'shoulder' the weekend.
"Almost everyone wants to go into the office on the same days."
"Unless leaders act to manage when people come into the office and introduce flexible models of office working when they are in, then offices will end up nearly empty, with no buzz, for large stretches of the week."
Based on detailed studies that AWA has conducted, the average annual CO2 emissions of a British office worker can be cut from 5.69 tonnes to 4.23 tonnes taking in savings in office usage, commuting, business travel and consumables, such as printing or paper, offset by extra heating, lighting etc use at home. If all 7.22 million knowledge-based office workers in the UK worked smartly, the total annual saving could be 10.5 million tonnes of CO2, the equivalent of 3.0 percent of the UK's total emissions.
"Smart working means that offices can save on the amount of space they use, as well as heating, lighting and other consumables, and also reap a massive dividend in cutting their environmental footprint by nearly two fifths," said William Buller, AWA's Low Carbon Working consultant. "With organisations under pressure from the Government as part of the UK's target to move to net zero by 2050, this is a potential win-win for everyone."
Read the full report here.
Image by Tumisu