February 26, 2021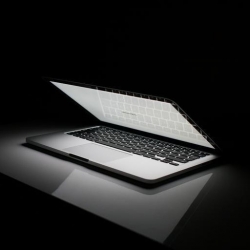 UK employers claimed £24 billion of free labour last year because of workers doing unpaid overtime, according to new analysis published by the TUC. More than three million people did unpaid overtime in 2020, putting in an average of 7.7 unpaid hours a week. On average, that's equivalent to £7,300 a year of wages going unpaid for work done.
The 2020 figures are not helpful for understanding long-term trends. Disruption to working patterns during the pandemic made it a unique year.
Key findings
• Unpaid overtime was lower than in 2019: With many workers furloughed or reducing their working hours to care for children, the number of hours worked in the economy has fallen. This is reflected in significantly lower numbers of workers doing unpaid overtime, and the amount and financial value of unpaid hours worked.
• Occupations with most unpaid overtime: As in previous years, teachers are high on the list. The challenges of keeping schools open for the children of key workers, while providing home learning too, has kept up their work intensity. Managers and directors feature strongly, suggesting that the additional responsibilities of senior staff are not properly managed by employers.
• Home workers: Most of the top ten occupational groups for unpaid overtime are jobs likely to be possible to do from home. It is clear that homeworking has led to work bleeding into home life, and to significant extra hours being worked.
• Regional variation: London has the highest proportion of workers doing unpaid overtime, with nearly 1 in 6 workers (15.9 percent), compared to around 1 in 8 nationally (12.1 percent).
Key workers collectively contributed £7 billion of unpaid overtime in the last year. The TUC is calling on the government to cancel the pay freeze affecting 2.7m public sector key workers. The union body says that key workers have earned a decent pay rise for putting in long and tough hours to keep the country going during the pandemic. If key workers get a decent pay rise, the boost to consumer spending will help our businesses and high street recover, and this will help many other workers get a pay rise too.
The TUC is calling for action in the Budget
• Cancel the pay freeze: The government is planning to freeze the pay this year of 2.7 million public sector staff. This is no way to thank key workers. And by holding down pay, consumer spending will be reduced with a £1.7 billion hit to the England economy.
• Raise the minimum wage: The chancellor should commit to raising the minimum wage to at least £10 per hour, improving the pay of 3.6 million key workers.
• Fill vacancies in essential services: Many public services are understaffed. The NHS and social care services have the worst shortfalls, lacking 220,000 workers in total. The Chancellor should provide funding to unlock these vital jobs. This would reduce pressures leading current staff to work unpaid hours.
The TUC is also calling on the government to quickly bring forward the long-promised employment bill and strengthen protections against overwork and burnout.
"Ministers should help by bringing in new rights to flexible working for everyone."
TUC General Secretary Frances O'Grady said: "Over the last year, many workers have worked huge amounts of unpaid overtime to keep the country going and keep businesses and public services afloat.
"We should thank the key workers who put in extra hours without any extra pay. At the Budget, the chancellor should cancel the pay freeze and give every key worker a decent pay rise. It is what they have earned.
"And he should unlock the 600,000 public sector job vacancies and gaps that currently exist. That's an easy way to cut unemployment, reduce burnout among key workers and get our public services back on their feet."
Commenting on the spread of long hours amongst those working from home, Frances added: "The impact of working from home has been to increase unpaid hours worked. As the UK begins to slowly exit from the pandemic, employers must support workers to balance work with their home lives, leisure and families. Ministers should help by bringing in new rights to flexible working for everyone."
Image by https:SnappyGoat