September 20, 2021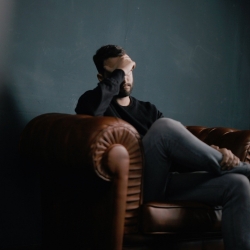 The number of supported adults with learning disabilities in paid employment fell by 87 percent in some areas during the pandemic, according to the latest PHE data. In some local authorities in England, just 0.4 percent of people with learning disabilities are in paid employment.
On average, only around one in 20 supported working-age adults with a learning disability (5.6 percent) are now in paid employment in England. Neurodiversity in the workplace has been found to offer companies a competitive advantage by the employee finding different solutions to problems, though these figures released in 2021 suggest that 94.4 percent are without paid jobs nationwide.
The areas with the biggest year-on-year drops in paid learning disability employment are Gloucestershire (-87 percent), Harrow (-81 percent), Essex (-69 percent), Stockport (-55 percent) and Barking & Dagenham (-52 percent). Gloucestershire has the lowest employment rate of those with learning disabilities, just 0.4 percent, meaning almost total unemployment among such individuals in the county.
The data, collated from PHE by MCG Healthcare, highlights the regions where people with learning disabilities need greater assistance following the pandemic. The figures have prompted experts to call for employers and local authorities to assess the accessibility of online recruitment processes, home working practices, and mental health support.
The average UK employment rate in June 2021 was 75.1 percent, compared to 5.6 percent for learning disability adults, bringing the problem into sharp focus. With the jobs market picking up swiftly, organisations nationwide are being urged to support candidates with learning disabilities, wherever possible.
"Losing a job – or being unable to find one – can severely dent confidence"
Ash Higgs, Director of MCG Healthcare, says: "Even though the market appears to be improving now, the pandemic has obviously left many people unemployed. For people with learning disabilities though, losing a job – or being unable to find one – can severely dent confidence and deprive individuals of chances to make personal progress. It's about much more than money.
"Our nurses see, at first hand, just how fulfilled some people with learning disabilities are by their jobs. We aim to give people as much independence as possible, and work plays a huge part in that, giving people a sense of control and achievement."
Image by StockSnap