August 13, 2013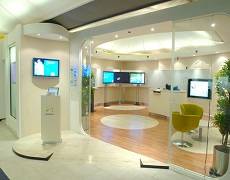 Unilever, one of the world's largest consumer goods companies, which includes Wall's Ice Cream, Dove beauty products, Lipton and Knorr brands has announced a three year extension to its IT outsourcing contract with BT. It's part of the firm's Sustainable Living Plan to grow its business, while reducing its environmental footprint and increasing its social impact. BT, which first won its first contract with the Anglo-Dutch company in November 2002, delivers a fully integrated network providing voice, data, video and mobility services to the company's 173,000 employees across nearly 100 countries. This includes the delivery of collaborative services such as audio-conferencing and video-conferencing, which is helping Unilever introduce more sustainable ways of working.
Paulo De Sa, VP Infrastructure Services, Unilever, explained: "The continued innovative use of technology is helping us increase productivity by making our workforce more connected. We are becoming a more agile business and introducing more sustainable ways of working for our employees, customers and suppliers, as well as the two billion consumers who rely on our products every day."
Enabling its employees to work more flexibly and increasing the use of audio and video conferencing has resulted in a reduction in travel spend, increased productivity and efficiency and driven down costs. It also reduces the multi-national firm's CO2 emissions and its overall impact on the environment, a key objective of the company's sustainability ambitions.
Under the Sustainable Living Plan Unilever's ambition is to double the size of its business, whilst reducing the overall environmental footprint (including sourcing, consumer use and disposal) and increasing its positive social impact.
Commented Luis Alvarez, chief executive officer, BT Global Services: "Unilever's commitment to being a responsible, sustainable business is commendable and it is something that is very close to BT's heart. We are delighted to continue our partnership with them to help them growth their business sustainably. This will also help us deliver BT's Net Good goal to help our customers save three times as much carbon as the end-to-end impact of our business by 2020, a key part of our Better Future programme."
Click here to see more on the Unilever Sustainable Living Plan.