November 30, 2020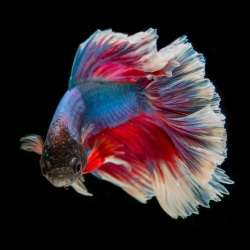 Earlier this month, in a sudden and unexpected turn of events, the prime minister's chief adviser, Dominic Cummings, walked out of 10 Downing Street for the last time, having resigned/been asked to leave, depending on whose account of the episode you believe. However, the affair unfolded in reality, it seems clear that the departure of Cummings and Director of Communications, Lee Cain, was precipitated by workplace conflict and a series of internal disagreements, which had pushed their relationships with certain colleagues to breaking point.
Managers up and down the country were no doubt wondering if a similar, albeit less public or dramatic, departure might soon be taking place in their own offices. Conflict is unavoidable at work, just as it is in our personal lives, and can be useful in forcing organisations to make necessary changes that may have been avoided for too long. But unresolved conflict can lead to a whole range of negative outcomes, from hopelessness and depression to emotional withdrawal, aggression and even violence.
Toxic workplaces
If ignored for too long, conflict risks becoming baked into an organisation's culture, creating a toxic workplace. This should be every leader's worst nightmare, as research has shown that 78 per cent of employees say they become less committed to their company when faced with toxic behaviour. The research revealed many other alarming findings, including the fact that almost half of those surveyed decreased their work effort and more than a third (38 per cent) intentionally decreased the quality of their work.
The list of organisations accused of permitting a toxic culture to develop within their workplace seems to have been growing at pace
The list of organisations accused of permitting a toxic culture to develop within their workplace seems to have been growing at pace in the last 12 months. In March this year, Mike Bloomberg, Co-Founder of Bloomberg L.P., was accused of allowing a toxic working environment to develop at his organisation.
In January, Amazon came under the spotlight for threatening to fire employees who commented on the company's impact on climate change without seeking prior approval from the public relations department. Employees formed a coalition called Amazon Employees for Climate Change and took to social media to criticise their employer's conduct, which the coalition described as "intimidation tactics".
And in December 2019, Save the Children hired an ethics expert to carry out an investigation into its handling of accusations of discrimination or harassment in the workplace. Dr Suzanne Shale recommended that the charity collaborate with staff to reform the organisation by reducing workplace "incivility", increasing diversity in the charity's workforce and on its board, and reviewing whistleblowing arrangements.
Causes of conflict
Conflict can be caused by a number of factors, including clashes of personality, perceptions, objectives or values when those involved are emotionally invested in the outcome. The seeds of conflict may be found in disagreements over how to achieve a common goal while ensuring that individual objectives are also realised. Equally, competition for limited resources, both internal and external, can add fuel to the conflict fire.
But cultural elements can also come into play when friction arises at work. In January this year, Ann Francke, Chief Executive of the Chartered Management Institute, warned organisations to limit the amount of sports-related chat that they tolerated in the workplace. She believed that such talk could exclude women and encourage laddish behaviour, although she stopped short of saying that sports banter should be banned altogether.
Jacqui Oatley, a sports journalist, responded by pointing out that sport could be discussed in an inclusive way, and that managers needed to be aware of those who might be staring into space during such discussions and ensure they were included via another conversational topic.
Conflict as a positive
However, as conflict will inevitably occur at work, managers should avoid fixating on it as a completely negative quality and instead regard it as a way to resolve interpersonal difficulties and ultimately bring their teams closer together.
Building trust and vulnerability within teams is critical, because without those elements, teams are less likely to engage in sincere and passionate debate about important issues. A lack of trust and vulnerability creates two problems:
Suppressing conflict makes damaging and negative conversations more likely to happen.
The result will be poor decision-making, as the team will be missing its members' honest ideas and viewpoints.
Managers need to get comfortable with being uncomfortable. Although it's easier to hold employees accountable in private, doing so openly as a group has its advantages. In a group setting, team members can learn from another's mistake, or challenge what's being said and have an open discussion. Certain types of discussion, such as individual performance plans, should definitely be held in private.
But some conversations benefit from being discussed in a group setting to help build trust and vulnerability among team members. This might appear a novel idea, but managers and employees should not be free from occasionally feeling uncomfortable. Without that feeling serving as a stimulus, teams can find it hard to escape their comfort zones and move forward more purposefully and with fresh ways of thinking.
The team comes first
Managers know that the team should always come first. Each member has to put the team first by working together and being honest with their colleagues without destroying their confidence. Coaching and career development are best handled through a one-to-one conversation, but it's important not to take too many issues offline.
Great managers lead by example and encourage employees to provide feedback on a continuous basis, both publicly and in private. Managers should welcome feedback, as it gives them the chance to become better leaders. The best managers are careful not to offend others, while also not getting offended themselves. They focus on resolving conflict by building trust and vulnerability within their teams through active listening and continuous feedback.