February 10, 2023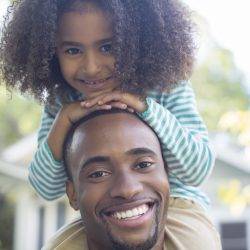 Last week, Parent Mental Health Day renewed our focus on working parents and their resilience, the ability to adapt to change, deal with stress, and foster optimism despite difficulty. From a business perspective, resilience is the way that employees recognise and respond to challenges as opportunities to develop rather than as a threat or setback. Resilience is an important skill for us all as we manoeuvre through life's daily trials and it is particularly important for working parents as we often juggle more responsibilities outside of the workplace.
A prevalent myth has permeated corporate culture that working parents aren't as career-oriented as non-parents and it is negatively impacting parents, especially mothers, in their day-to-day lives. According to a 2022 BetterUp survey, one in five (20.25 percent) mothers report that having a child had a moderately negative to extremely negative impact on their job security. This statistic unearths a clear need for business leaders to trust, support and prioritise working parents in their companies.
Why? Not only is it possible to be both a great parent and a great leader, but it's actually more likely! A 2019 study on motherhood and leadership — aptly titled Reframing Motherhood — found that 75 percent of mothers believe that parenting has made them better leaders. In fact, the skills they acquire as part of the parenting journey, such as increased organisation, multitasking, and remaining calm and forward-thinking during challenges, are transferable to the workplace. Additionally, a 2021 BetterUp study cites that resilience is a skill that working parents are more likely to possess, alongside stronger coping skills and greater optimism.
Not only is it possible to be both a great parent and a great leader, but it's actually more likely
Working parents and caregivers make up a huge share of the workforce, consistently outnumbering employees without dependents. Yet, managers seem unaware that because they are parents, they are actually more equipped with the mindsets to sustain higher performance and resilience than some of their childless colleagues.
Managers are in an ideal position to support their organisations as a whole by prioritising and helping working parents. Managers that lead with empathy and compassion build inclusive environments that can reduce stress levels for working parents by giving them psychological safety and support they may be lacking. When parents feel supported at work, they see a 28 percent boost in wellbeing and intent to stay scores increase by 13 percent.
Why should working parents' resilience and performance matter to management? Organisations rely on their workers to make critical decisions and effectively handle setbacks without sinking. These are skills where working parents thrive and enable those around them. Disregarding a cohort with the strongest rates of resilience will only harm your business during challenging times and enable stress and burnout to creep into the workforce.
The relationship between stress and resilience
BetterUp research shows an inverse correlation between resilience and stress – after all, resilience is a measure of how well people handle stress. Workers scoring low on resilience are four-times more likely to experience burnout. One key to reducing stress and increasing resilience lies in well-being. People are 3.5 times more likely to be resilient when in good physical health and BetterUp also found that employees who get adequate sleep are 4.2 times more likely to be resilient. Parents tend to prioritise rest and self-care when given the opportunity between work and family responsibilities, which fosters an environment for strength in resilience.
Wellbeing isn't the only predictor of resilience for employees. A work environment that isn't psychologically safe often negatively impacts emotional regulation for workers. Our emotional regulation is our ability to productively control and channel our emotions, especially during times of stress. BetterUp's research shows that people in the top 25 percent of emotional regulation are 6.5x more likely to be in the top 50 percent of resilience, making strength in emotional regulation the largest driver of resilience. Without it, our strength and resilience can decline.
Business leaders have a responsibility to build a resilient workforce by creating a flexible, inclusive work environment and working parents are at the centrefold. A great place to start is to lead by example and normalise balancing work and family. Leaders should also invite feedback on relevant company resources that are uniquely helpful to working parents, like child-care support or time with a coach who specialises in working parent topics. Leaders can invite contribution from this important employee sub-set on what new resources would best support them. When everyone at a company is empowered to make adjustments or suggestions for what works best for them, we are setting up our working parents and entire workforces for building resilience long term.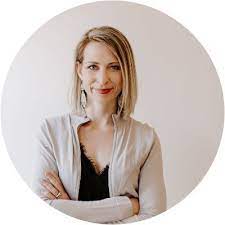 Erin Eatough, PhD is a Director at BetterUp and an occupational health psychologist who has published research on employee wellbeing in over 30 outlets such as the Journal of Applied Psychology and has been featured in media outlets such as Harvard Business Review. Erin currently serves BetterUp in translating data to insight and helps to bring the science of BetterUp to life through content marketing. Erin received her Ph.D. in Industrial-Organisational Psychology from the University of South Florida.